Penrith is always very well represented at the Summer Olympic Games, but soon it could have its very own Winter Olympic athlete with local resident Nicholas Masjuk excelling in the high energy sport of snowboarding.
The 20-year-old, who is currently based in Colorado, will represent Australia next week at the 2017 Asian Winter Games in Japan.
While this will be Masjuk's biggest competition to date, he already has his eyes set on a Winter Olympics berth in the coming years.
"Anything is possible," Masjuk told the Weekender from the United States.
"The Asian Winter Games weren't part of my plan as I didn't expect to be called up, but
I'll definitely do my best to qualify for the 2018 Olympics, if not 2022."
Masjuk has been snowboarding since the tender age of seven when his parents took him to Queenstown in New Zealand for a holiday.
Years later Masjuk started to take his passion for snowboarding much more seriously, entering into junior competitions and participating in regular training programs.
"In Year 7 my parents asked me if I was interested in any proper training and learning how to race," Masjuk recalled.
"I ended up enrolling in a program down at Thredbo and every weekend my parents would take me to Thredbo to train."
As Masjuk began to improve, he took his raw and exciting talent to the US for even more training – finding him on some of the best ski fields on the planet.
In 2014, after completing his HSC, Masjuk went to beautiful Steamboat Springs in Colorado and joined their Winter Sports Pro-Am team, spending five months learning from the best.
"In the 2014/15 USA season, I came second overall in the USASA National Championships and then the following year I bettered that by coming first overall at the USASA National Championships and first in Boardercross," Masjuk said.
Following excellent results from the 2015/16 season, as well as his international ranking and being number one in Australia, Masjuk was selected to compete at his first Asian Winter Games.
The competition, which gets underway on Sunday, will see 31 countries from the Asian and Oceania regions participate in 11 sports including skiing, figure and speed skating, curling and ice hockey.
Masjuk will compete in the Snowboard Parallel Giant Slalom and Parallel Slalom.
"I can't wait to compete at an Olympic-standard competition against some of the best in the world, experiencing the opening ceremony, village life and meeting athletes," Masjuk said.
"I just hope I represent Australia to the best of my ability. A top 16 finish would be great, top eight would be sensational."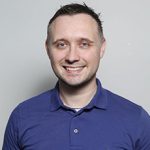 Nathan Taylor is the Weekender's Deputy Editor and Senior Sports Writer. He also compiles the weekly Chatter on the Box TV column. Nathan is an award-winning journalist, who has worked at the Weekender for nearly a decade.