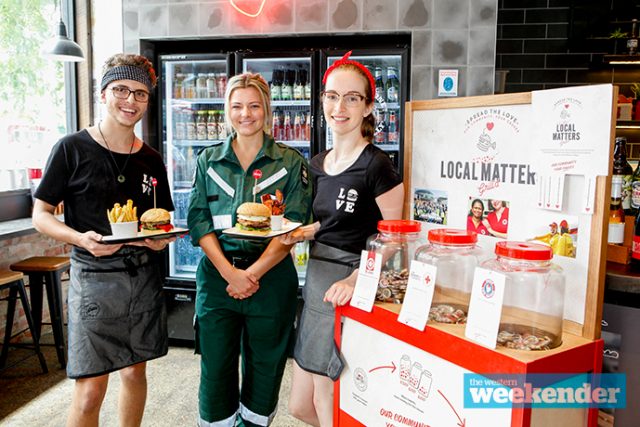 It's rare that a burger could save someone's life, but Grill'd Penrith is offering that chance with this month's Local Matters campaign.
Teaming up with St John Ambulance Australia, Grill'd is helping raise funds for vital first aid training for St John's First Aid in Schools program.
St John volunteers are preparing for this year's first aid skills training program for primary school students that has provided first aid training to over one million children to date.
"Our schools program brings the skills to save a life to the next generation, building community and individual resilience well into the future," said St John Ambulance Australia CEO, Robert Hunt.
"However, it costs $10 to train one child in first aid and we need the support of organisations like Grill'd and the public to achieve our aim of training every primary school student by 2020.
"A staggering 94 per cent of Australians are unsure of how to provide first aid in an emergency, so the funds raised through the Grill'd campaign will go to providing much needed first aid skills to primary school students across the country, at no cost to the school or parents."
Throughout January, for every burger purchased at Grill'd Penrith customers will be given a token they can choose to allocate to either Surf Life Saving NSW, Australian Red Cross or St John Ambulance Australia.
To support the fundraising efforts, locals are encouraged to eat a Grill'd burger and allocate their token to the well deserving charity of their choice.
The community group that receives the most tokens will receive $30,000 to put towards their services, followed by $15,000 for each runner up.
"Our mission at Grill'd is to be the most fun and respected brand in our local community," Grill'd Penrith Restaurant Manager Jose Vega said.
"This summer we want to give back to our local Aussie heroes."
Emily Newton is the Weekender's police and political reporter. Emily is also the Weekender's Senior Journalist.