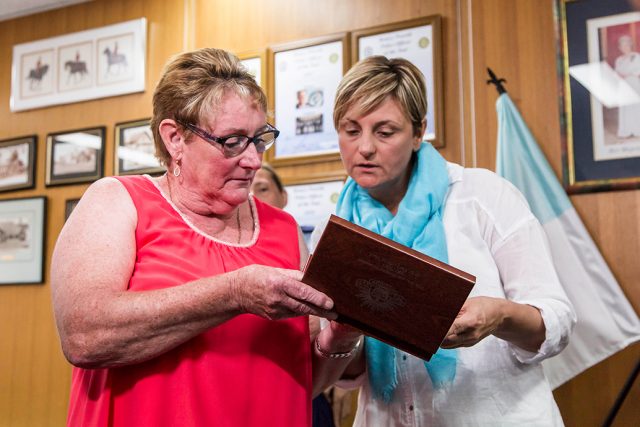 There were tears of joy in Penrith Police Station today (Friday, December 13) as three stolen war medals were restored and returned to their rightful owner.
Widow Sue Summers was accompanied by her daughter Ann Smith to receive the World War II medals that belonged to her late husband.
"It's an absolute miracle how this has all happened. We had come to terms with the fact that we would never see them again," Ms Smith said.
"We're very grateful, very grateful that they've been returned. Obviously they are something that could not ever be replaced and now we don't even need to think about that."
The medals, which were stolen during a break and enter on Mrs Summers' property at Glenbrook in October last year, were received at Penrith Police Station in an anonymous parcel on January 3.
Chief Inspector Tracy Stone said the medals were in disrepair and not in a fitting condition to be returned to the owner.
Understanding the sentimental value of the medals, Penrith Police were aided by local businesses to repair and re-box the medals.
"Today we have lovingly restored these medals… we'd like to thank the local businesses that assisted especially over Christmas with this," she said.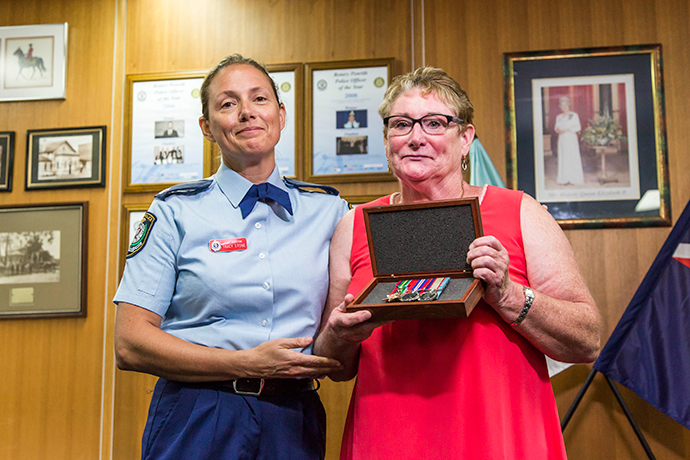 Mrs Summers was overwhelmed with emotion as she received the medals through smiles and tears.
"Penrith rang me to tell me they had it, and I couldn't believe it. I just burst out crying," she said.
"Thank you very much for returning them…. We know that there is good in the community."
Her daughter thanked the community support and the local businesses who restored the medals to their deserved glory.
"I need to thank Penrith Police and Springwood Police who have been amazing through this whole ordeal," she said.
"We can't be thankful enough. It kind of restores our faith in humanity a little bit.
The break and enter still remains unsolved and police are appealing for anyone with information to contact Crimestoppers on 1800 333 000.
Emily Newton is the Weekender's police and political reporter. Emily is also the Weekender's Senior Journalist.