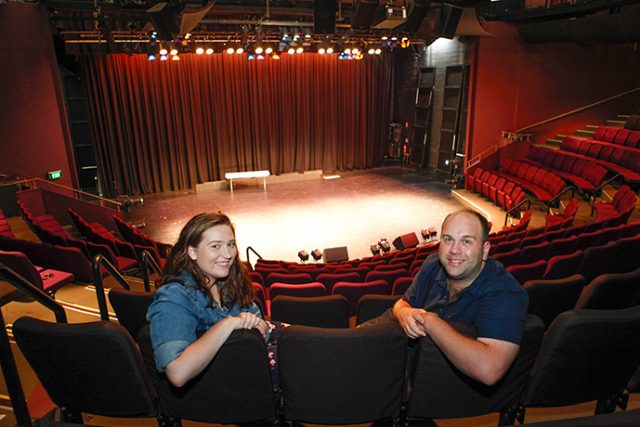 2017 will see Penrith Musical Comedy Company (PMCC) embracing something old and something new.
The upcoming season will feature the return of the hit musical 'Chicago' in May, along with a new direction for the company when they take on the drama 'Blood Brothers' in September.
It's been more than 13 years since PMCC performed 'Chicago' and the company's President Grant Jones (pictured with Annastasia Denton) says it's been a long wait for it to return.
"It's pretty exciting because we've been asking for many years and then luckily for us they've allowed the rights for a limited time," he said.
"We were the last company in the Sydney region to be allowed to do it before it went off community theatre rights and they've only just allowed it again for 2017."
Though many people would only have experienced the story of murderesses Roxie Hart and Velma Kelly through the 2002 movie remake, Grant feels the film doesn't really live up to the quality of the stage musical.
"The musical's fantastic, the movie's not," he laughed.
"The movie didn't do the musical justice. It's such a fantastic show, everyone knows the songs from it, there's some very iconic songs in the show, it's funny and it's sentimental at times."
While 'Chicago' is a PMCC classic the second half of the year will see the company taking on their most unique project yet.
'Blood Brothers' is the story of a woman who surrenders one of her newborn twins to her childless employer who is desperate to be a mother.
She raises the boy as her own but as the pair grow up their lives start to intertwine and the truth of their connection unfolds.
"We've shocked a few people because 'Blood Brothers' is by no means a show that we would normally produce," Grant said.
"It's more of a drama and I think the best way to describe it is that it is a musical but it's more story driven than music driven."
PMCC is hoping the change of direction will connect with audiences, and introduce new people to the theatre.
"It's a touching show and I guess any mother that comes to see it will feel the pain and the anguish that this mother goes through having to give up a child," Grant said.
For more information on the Penrith Musical Comedy Company's 2017 season visit www.pmcc.org.au.