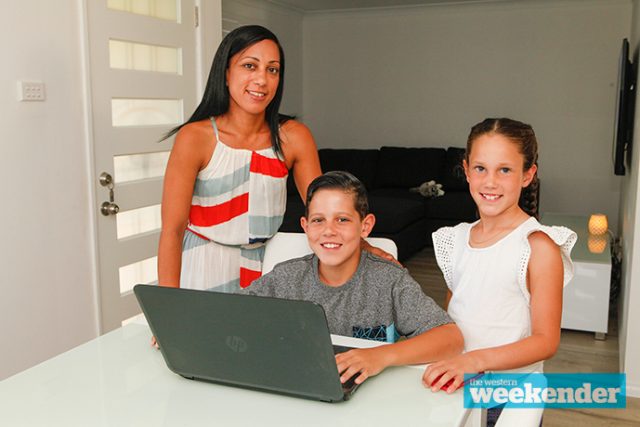 The back to school shopping trip is no longer just about pens, pencils and new exercise books.
Local parents are forking out thousands of dollars in new equipment to ensure their children don't fall behind at school.
The rising costs are largely thanks to the growth of technology in the classroom with most students, both primary and secondary, requiring a laptop for their studies.
Glenmore Park mum Roslyn Button told the Weekender they've spent around $2000 on their son Zavier's school equipment in the past year.
"He's in Year 6 this year and we've had to get him a laptop, which he has had for a while, and had to buy him an iPhone for him to be able to download his homework from," she said.
"Pretty much everything is online for him now."
Mrs Button said unfortunately this is where the schooling system is heading.
"Our eight-year-old daughter Grace is even starting to use the laptop for various school projects and I expect she will probably need one soon," she said.
"At the end of the day everyone has to move with the times and when it's expensive it is unfortunate."
The Australian Scholarships Group Planning for Education Index discovered for a child born in 2017, the forecast cost of government education in Sydney is nine per cent above the national metropolitan average at $75,080.
The estimate cost has risen by 25 per cent over the past decade with school fees, the cost of extracurricular activities including excursions and uniforms all rising in the past year.
Private school education is significantly higher.
Mrs Button said there are pros and cons to the technological advance.
"I think it is a good thing because it's bringing everyone into the modern world – Zavier is even teaching me things on the computer that I didn't know how to do," she said.
"It's a great way to be mobile and compact all the work the students do into one device."