Christmas Day was anything but jolly for one woman who was attacked by her partner after an argument between the pair turned violent.
Dressed in black slacks and a grey short-sleeved collared shirt, the accused faced Penrith Local Court on Tuesday charged with 'assault occasioning actual bodily harm'.
The man let out a deep sigh when asked to recount the reason behind his deplorable behaviour.
"I've got no excuse, your Honour," he said.
He explained he had been under a lot of stress in the lead-up to Christmas due to issues at work, candidly describing the problem.
He said he had discovered one of his workmates had secretly taken a picture of him in the lunch room, and had drawn a penis over his mouth before posting the lewd photo on Facebook.
It was only through a mutual Facebook friend that the photo was discovered.
He conceded he had been a "bit of mess" since then and customary Christmas Day visiting coupled with free-flowing liquor had exacerbated the situation.
However, Magistrate Keady implied that was hardly an excuse.
"I take it it's not the first time you've had a drink," he said, prompting a confused pause before the accused responded "no".
"So what happens next time," Magistrate Keady queried when the defendant informed him that he and his partner intended to continue their relationship.
"There won't be a next time, I assure you," the offender promised.
"I hear that a lot," Magistrate Keady quipped.
"One of the most reliable predictors of domestic violence is that the incidence occurred in the first place.
"They apologise, express remorse, seek forgiveness and it happens again."
The man was ordered to enter a 12-month good behaviour bond and consented to an AVO, which included a condition not to approach or contact the victim within 12 hours of consuming alcohol or illicit drugs.
"You're now part of the inglorious class of domestic violence offenders," Magistrate Keady said.
"You better make good on your commitment," he warned, saying the court would take a "rather different attitude" if he came back as a repeat offender.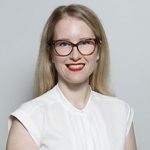 Alena Higgins is the Weekender's Senior News Reporter, primarily covering courts and Council issues.