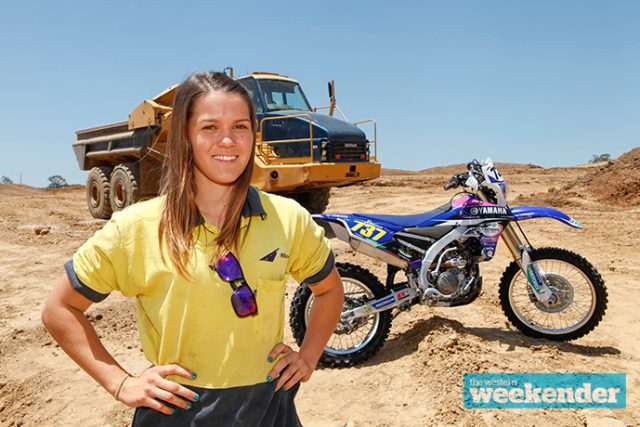 Londonderry resident Jessica Gardiner isn't your average 23-year-old woman.
Firstly, she races dirt bikes in some of the most picturesque locations on the planet.
And secondly, she drives dump trucks for a living.
You may have never heard her name before but Gardiner is one of Penrith's most successful sporting exports.
Gardiner is a four time World Champion in the exciting sport of enduro, a form of off-road motorcycle racing that consists of many different obstacles and challenges.
Gardiner has also won the Australian 4 Day Enduro competition on four occasions and is regarded as one of the sport's most promising young female athletes.
When she's not tearing up the track on her dirt bike in places like southern France or Italy, Gardiner's transporting mountains of it with her monstrous dump truck on work sites around Penrith.
Speaking with the Weekender, Gardiner said it's a pretty "full on" life.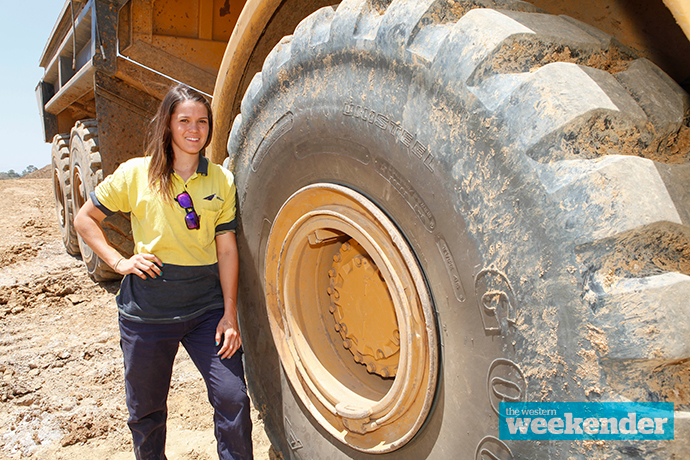 "First off I start the year working with JK Williams driving dump trucks before race season gets underway around March," she said.
"We race upwards of 30 to 40 weeks of the year, and as soon as I return home, I'm back driving dump trucks again from 7am."
While Gardiner is grateful her employer is supportive of her sporting career, she does wish she didn't have to work so hard to get by.
"Driving dump trucks helps pay the way because women in our sport don't make as much money as men do," Gardiner said.
"Like most women in sport, I have to juggle working while riding. I'm also studying a Certificate III in Fitness, so fortunately my work is very flexible with my schedule."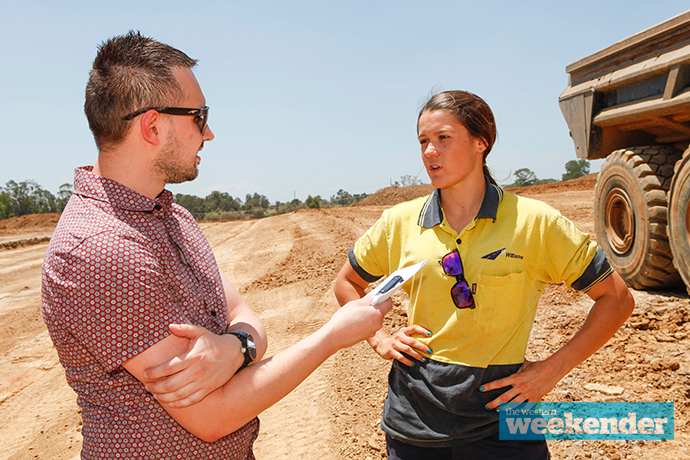 Gardiner began racing dirt bikes in her early teens whilst also competing as a dancer.
With both sports becoming quite expensive for her family to afford, Gardiner was forced to choose between the stage or the track.
"I decided to choose dirt bikes purely for the adrenaline rush it offered," she admitted.
"I competed locally at first before battling it out for state and national titles. Everything escalated really quickly, and I put a lot of time into it every afternoon after school."
In 2012, Gardiner competed for the first time on the international stage and, just a year later, she became the first Australian woman in history to win one of the world's most prestigious international enduro events. She said it's disappointing enduro doesn't get much attention in Australia, which makes it difficult to attract sponsors.
"It's kind of hidden from the public in this country. Most of my sponsors are either involved with the sport or are local people who are really passionate about dirt bikes," she said.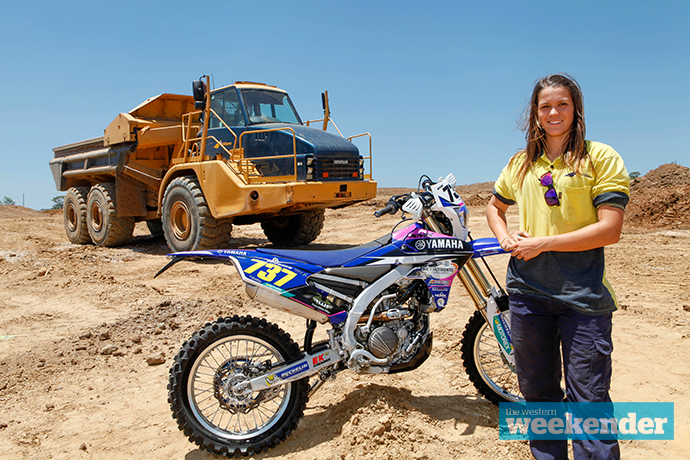 "I'm very fortunate to have found a great group of people around me that support me."
Before her next gruelling season gets underway in a few months' time, Gardiner is on the hunt for more sponsors.
For more information, visit www.jessgardiner.com.au.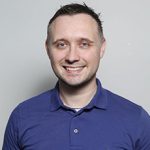 Nathan Taylor is the Weekender's Deputy Editor and Senior Sports Writer. He also compiles the weekly Chatter on the Box TV column. Nathan is an award-winning journalist, who has worked at the Weekender for nearly a decade.