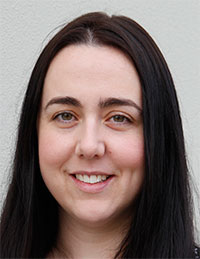 If there's one meal that has a serious image problem it's salad.
Salads are the food equivalent of Mondays, and if you're sitting down to a bowl of lettuce, tomato and cucumber every day I can see why.
That being said, with a little imagination, and your favourite ingredients, you can create a nutritious salad that won't taste like rainy days and sadness.
Step 1 – The Greens
Green leafy vegetables are one of the healthiest foods you can add to your diet. Depending on your preference try rocket, baby spinach, kale, broccoli or cabbage.
If you're not a huge fan of greens opt for something more neutral like iceberg or cos lettuce, or use more vegetables and less greens.
Step 2 – The Veggies
When it comes to the vegetable component there's really no limit to the combinations you can create. Tomato, red onion, pumpkin, roast potato, asparagus, mushrooms, red cabbage – the list is endless.
To save time cook extra vegetables at dinner and use the leftovers for a salad the next day.
Step 3 – The Grains
If you want to bulk up your salad and make it a complete meal, add in some grains. Brown rice, quinoa, barley and farro are all great high fibre options.
If you prefer pasta salads, choose wholegrain varieties, or if you love noodles try soba instead of rice noodles.
Step 4 – The Protein
Protein helps keep you feeling full, so the best way to prevent those post lunch hunger pangs is to add a hot or cold protein source to your salad.
Chicken breast, lean beef, tuna or tofu are all good options, or for something super quick and easy grab a tin of beans, rinse and add to your salad.
Step 5 – The Extras
Now it's time to spice things up. A little cheese, a few nuts, fruit slices, seeds, avocado, croutons, or herbs such as mint and coriander all help to add extra texture, taste and interest.
Step 6 – The Dressing
Choose a dressing that suits your salad. Soy sauce and rice wine vinegar make a great base for an Asian inspired dressing, or for something more traditional try extra virgin olive oil or balsamic vinegar based dressings.
Keep in mind that some pre-made options can be quite high in saturated fat, salt and/or sugar, so check the label.