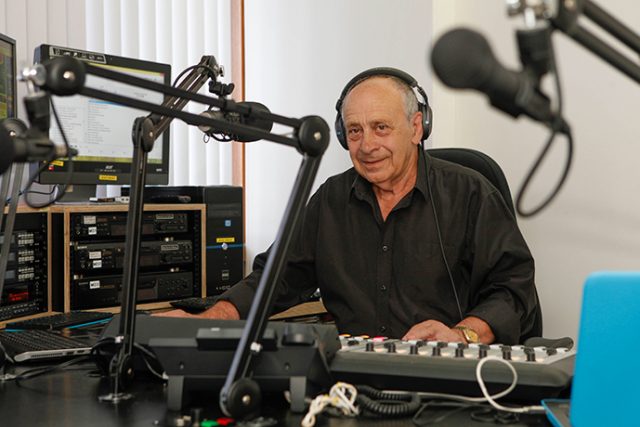 Claremont Meadows resident Jim Tiberi was "flattered" to receive the Medal of the Order of Australia (OAM) this week as part of the Australia Day 2017 honours list.
The 74-year-old was recognised for his service to the Penrith and Blue Mountains communities, involved in several activities throughout his 45 years in the area.
He has tutored for computers and Italian and was also the Founder and President of the Penrith Italian Seniors Association, a committee member of the Penrith Valley Seniors Computing Club, Vice-President at WOW FM and currently broadcasts the show 'An Italian Hour' once a week.
"I was very flattered to be recognised," Mr Tiberi told the Weekender.
"I wasn't really expecting it but when you get something like this and you're of Italian origin, it's fantastic.
"It just shows that immigration is an important part of this country."
Mr Tiberi moved to Australia when he was eight-years-old and became an Australian citizen in 1955.
"I'm very proud to be Australian and I'm also very proud of my heritage," he said.
A recipient of the Australia Day Community Award from Penrith City Council in 2011, Mr Tiberi said he loves the Penrith area.
"I grew up here, I've spent most of my life in Penrith," he said.
"When we got here it was a quiet country town but since then it has obviously grown and expanded and is its own little city now. It's got everything you could ever need and want."
Receiving an OAM means everything, Mr Tiberi said.
"I'm very grateful to be recognised and honoured," he said.
"It's probably one of the biggest things you can get and I'm very appreciative of that fact."
Mr Tiberi also paid tribute to his late wife.
"I just want to thank my late wife Elaine who supported me all these years with all the volunteer work that I did," he said.
Mr Tiberi said he pulled away from being Vice-President at WOW FM this year to take the opportunity to travel.
"I love doing the show and I love the station but I want to travel while I still can and I plan to do that this year," he said.