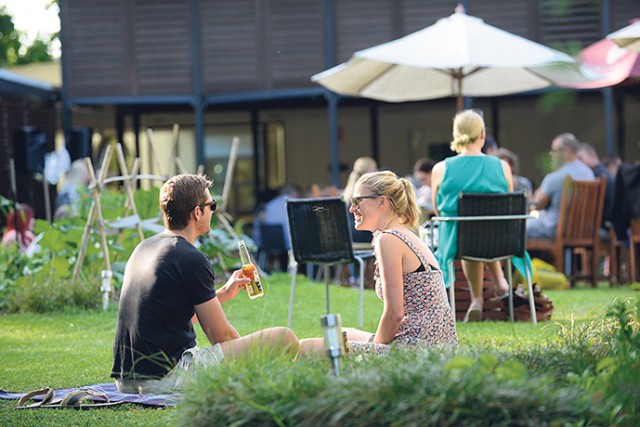 Celebrate warm summer nights with the return of the Penrith Regional Gallery's popular Sips and Sounds series.
Every Friday until the end of January, the beautiful gallery grounds will play host to an evening of live music, art and delicious food.
Each week an up and coming musician will entertain audiences creating the perfect ambience to welcome in the weekend.
The Cafe at Lewers team have a range of meals and refreshing cocktails on the menu to entice guests.
There's a few old favourites like Buffalo wings, plus fresh flavours of Mediterranean mussels and prawns braised in white wine and tomatoes, or delicious Mexican corn croquettes.
The gallery doors will also be open to visitors, so be sure to check out the main exhibition 'Homeground' by artist Mandy Martin.
If you love music, art and food then this is the place for you!
Sips and Sounds will be on at Penrith Regional Gallery every Friday evening from 5pm to 8pm until the end of January. Entry to the gallery and gardens is free. For more information, visit www.penrithregionalgallery.org or call 4735 1100.