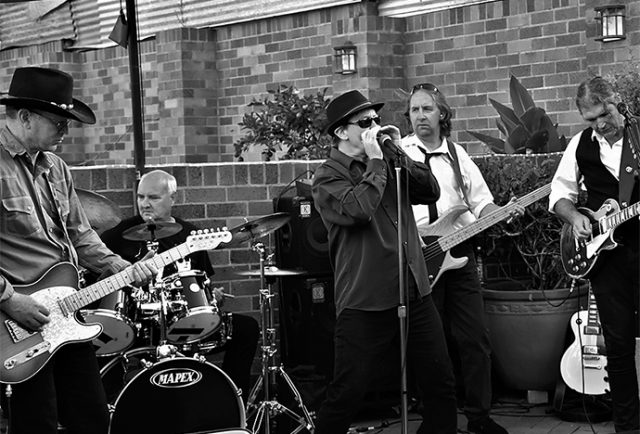 It's pretty clear from the name that covers band Battered and Bluesed have a thing for rock and blues.
The group formed 18 months ago and perform a range of classic hits from some of the most iconic bands in music history.
Their set list consists of blues artists like Muddy Waters and Song Boy Williamson, Southern rockers like Credence Clearwater Revival, British Invasion bands like Led Zeppelin and Aussie pub rockers like The Angels.
"We take our listeners on a musical journey," said bassist Paul Harrigan.
"Not only do we play some of the classics, we play songs that are a little mysterious as well.
"We love to give a little snippet of information about the artist too, and talking to our audience after shows they seem to like the sense of engagement we bring."
If you're looking for a fun way to celebrate the holiday season then head to the Australian Arms Hotel in Penrith this weekend to check out the guys in action!
Battered and Bluesed will be playing at the Australian Arms Hotel on Saturday, December 17 at 8.30pm. Entry is free. For more information, visit www.facebook.com/batteredandbluesed.