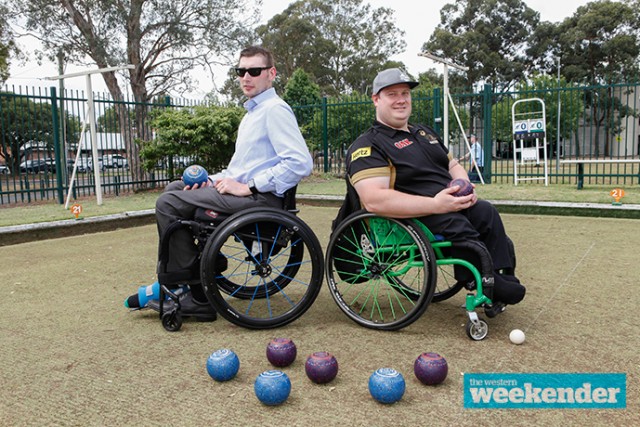 After representing Australia in wheelchair track racing, powerlifting and wheelchair rugby league, Emu Plains resident Nathan Pentecost is taking up a fourth sporting challenge – lawn bowls.
Once dominated by seniors, lawn bowls has attracted an increasing number of younger players in recent years, with Pentecost one of the sport's newest recruits.
Pentecost and fellow Panthers wheelchair rugby league teammate Joel Vanderzwan are currently training under the best local coaches in the business, to hopefully qualify for the 2018 Commonwealth Games on the Gold Coast.
Speaking with the Weekender, 32-year-old Pentecost said he decided to take up lawn bowls because he was looking for "something different".
"It gives me something to do during the off-season and I feel it will help my footy as well by teaching me to be patient as well as many other skills," he said.
"I'd been contemplating taking up lawn bowls for a few months, so I asked a teammate of mine, Joel, if he wanted to team up and we both found it really enjoyable."
While Pentecost knows making the Australian Commonwealth Games Team with limited experience is going to be a monumental challenge, he is confident that with plenty of hard work and dedication his dream can be realised.
"It's a bit like Jarryd Hayne when he went to the NFL, trying to learn a new sport," Pentecost said.
"I've just got to set little goals, train really hard and start entering competitions. At the moment I'm just learning all the different techniques and taking everything in.
"Everyone's got to have a goal and this is something I'm aiming for."
While Pentecost will be committing himself to lawn bowls, he's also looking forward to returning to the wheelchair rugby league scene next season.
"I love playing sport and I'm always aiming for the top level wherever I can," Pentecost said.
"I don't know many people that have represented their country in four sports but I'm hoping to."
Pentecost launched his campaign at Penrith Bowling Club last week.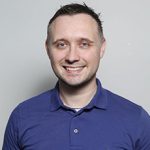 Nathan Taylor is the Weekender's Deputy Editor and Senior Sports Writer. He also compiles the weekly Chatter on the Box TV column. Nathan is an award-winning journalist, who has worked at the Weekender for nearly a decade.