A pensioner has been handed a 12-month suspended sentence and fined $3,000 after pleading guilty to a raft of firearms offences.
Vincent Neil Doherty, 62, fronted Penrith Local Court last Thursday after his ex-partner tipped off police to the presence of unauthorised firearms at his place of residence.
It is understood about 25 officers swooped on Doherty as he drove down his street at about 11am on November 3.
Doherty, a self-confessed hoarder, assisted police to locate three unsecured weapons, including two rusted rifles and a Browning 1911 9mm pistol.
The court heard the former TAFE teacher had held a licence for the rifles that expired in 1999.
They were found stored in the lining of a couch, while the pistol was uncovered, along with two magazines of ammunition, a silencer and cannabis, in a suitcase under his bed.
Doherty's lawyer submitted his client had never put a bullet in the pistol, though he had admitted to cocking it a "few times" and said he was waiting for a firearms amnesty to surrender the weapons, but talk of one never came to fruition.
Doherty admitted he had been in possession of the firearms and drugs for more than 30 years and contended he discovered the pistol and ammunition at a dump.
Magistrate Stephen Corry said he was prepared to accept what Doherty said about the rifles being that he had held a licence for them, but said the pistol was "another matter".
"The possession of a pistol, which is a prohibited weapon, is a serious offence and carries 14 years prison on indictment," he said.
He said the Court of Criminal Appeal had spoken about the specific element of general deterrence because of the risk involved in firearms ending up in the hands of criminals, pointing to the recent flare-up of Sydney gun violence as an example.
He said being that the weapons were "entirely unsecured" anyone who broke into Doherty's house would not have had to be "Sherlock Holmes" to find the pistol and its corresponding ammunition.
Magistrate Corry took into account Doherty's plea of guilty at the first available opportunity, cooperation with police and frail health when handing down his decision.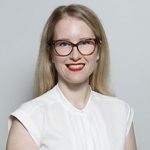 Alena Higgins is the Weekender's Senior News Reporter, primarily covering courts and Council issues.