A man who exposed himself at a set of traffic lights has been slapped with a hefty fine.
Sakmann Dith faced Penrith Local Court last Thursday where he pleaded guilty to indecency.
"It doesn't look as though this is the first time you've done this," Magistrate Roger Clisdell said after reading the facts.
"What's the problem, Mr Dith?"
"I just wasn't thinking at the time," he responded.
"Keep your penis in your pants and don't pull it out at traffic lights and masturbate," Magistrate Clisdell said, prompting gasps from the gallery.
"You know what they'll do in jail if they find out you're guilty of that offence?" he added.
He was convicted, fined $1,000 and ordered to enter into a Section 9 good behaviour bond for 12 months.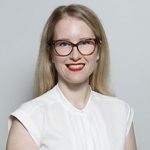 Alena Higgins is the Weekender's Senior News Reporter, primarily covering courts and Council issues.