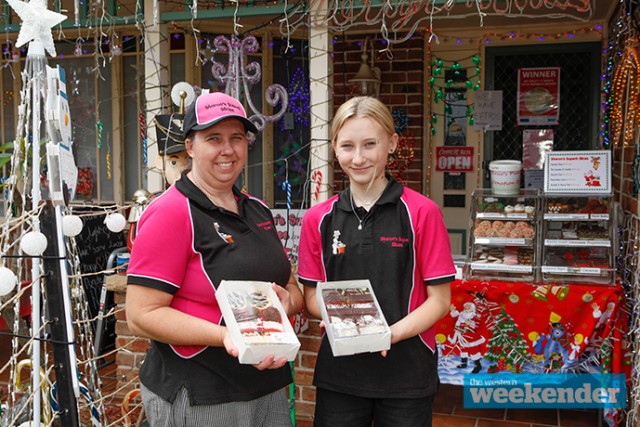 The Christmas spirit has arrived early this year, as Colyton local Sharon Peach and her family fundraise for the community.
Boasting one of the largest lights displays in western Sydney, the family is raising money for local charity, Rosie's Place, for the fifth year in a row.
Decorations cover the front of the house and lawn including a Santa throne and life size ornaments that will dazzle both the young and old.
Selling baked treats from Ms Peach's home business, Sharon's Superb Slices, the lights are not the only attraction.
On Friday nights at 8.10pm, Olaf from 'Frozen' comes to visit the kids for a Christmas experience they won't forget.
"Last year we raised just under $1,300 and the money went towards publishing a book for Rosie's," she said.
The previous two years the money raised went to giving the children's rooms a refresh with new paint and equipment, and building a home gym.
The response from the community has already been overwhelming, with donations rolling in.
"This year I think we've already raised well over $2,000," she said.
Running her own business from home, Ms Peach believes it's important to support small businesses and help the local area, especially at Christmas time.
Rosie's Place holds a special place in her heart as they provide counselling services, workshops and outreach support to the Penrith region.
"They support over 100 families in the local community, and it's so easy to forget the little people," she said.
"Rosie's Place has been supporting families for over 30 years."
Rosie's Place offers support for children and their families who have been impacted by violence including sexual assault, domestic and family violence and other traumas.
Ms Peach said the charity goes above and beyond every year, and it's important to give back to them after what they provide the community.
"It's one place where families feel safe… it feels like a home," she said.
The Christmas lights are turned on every night at 8pm and can be seen at 12 Carpenter Street in Colyton from now until Christmas.
Emily Newton is the Weekender's police and political reporter. Emily is also the Weekender's Senior Journalist.