A woman sprung hitting a child across the head has been handed a nine-month good behaviour bond.
Moira Foster fronted Penrith Local Court last Thursday where she pleaded guilty to common assault.
"Have you watched ABC's 'The Slap'?" Magistrate Roger Clisdell asked.
"It's a book as well, I suggest you read it. It shows how things can blow-up, like what's occurred here."
He said there were other law-abiding ways to physically discipline a child, but they were restricted to areas below the back.
"Don't hit kids on the head," he said.
"You're allowed to smack them on the bottom or slap them on the hand, but not around the head."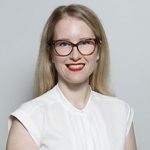 Alena Higgins is the Weekender's Senior News Reporter, primarily covering courts and Council issues.