A Penrith police officer is set to undergo surgery today after she sustained serious injuries, along with two other people, when they were attacked by three dogs overnight.
The 24-year-old former Penrith Police Officer of the Year sustained a serious injury to her right calf, a wound that went right to the bone.
She also sustained a dislocated shoulder.
"I met with that officer this morning and despite her extensive injuries she appears to be in good spirits," Inspector Kylie Koenig said.
Emergency services were called to Parker Street, Penrith, at about 7pm last night, after two people were attacked in front of their home by three dogs, two of which were described as being of American Staffordshire-cross-Pitbull in appearance.
Police from Penrith Local Area Command arrived to find a 48-year-old man had sustained multiple severe bite wounds to both arms and legs, while a 43-year-old woman was bitten on the leg and hip area.
NSW Ambulance Paramedics were called to the scene to treat the injured couple.
The 24-year-old police officer was walking along the footpath when she was attacked and knocked to the ground by two dogs.
Fellow officers deployed OC spray to dissuade the dogs from further attacks until a Council ranger arrived and captured the dogs.
All three dogs are currently at a pound and police are working with Penrith Council in deciding what the next course of action will be.
The three injured people were all conveyed to Nepean Hospital for treatment.
Inspector Koenig said it was a traumatising situation for everyone involved.
"There were a number of witnesses at the scene, including a child, and it was traumatic for everyone at the time," she said.
It's also believed that police have previously had complaints about the dogs.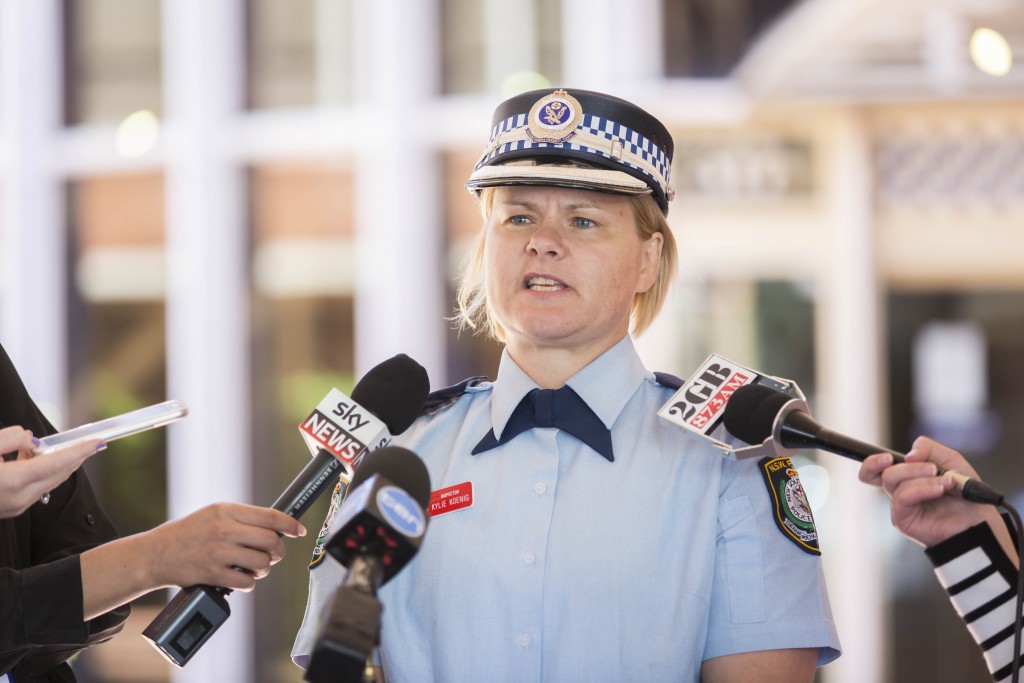 "There have been a number of unconfirmed reports about these dogs and if members of the public are aware of three dogs in this vicinity they should come forward and contact Crime Stoppers on 1800 333 000," Inspector Koenig said.
The owner of the dogs, a 29-year-old man, was arrested and taken to Penrith Police Station where he is assisting police with their inquiries.
A short time after his arrest, a 31-year-old woman from the same house was arrested after allegedly intimidating people in neighbouring properties.
She's been charged with breaching of bail and intimidation. She has been refused bail to appear in Penrith Local Court today.
The 29-year-old man was charged with intimate matters which will be before the court today as well as matters in relation to the Companion Animals Act.
"The charges under the Companion Animals Act relate to the 48-year-old not having control of the dog, allowing it to wander the streets, and the dog attacking persons who were just going about their business," Inspector Koenig said.
The investigation is ongoing and anyone with information is urged to contact Penrith Police Station on 4721 9444.