The alleged owner of three dogs who mauled a police officer and two others at Penrith on Wednesday night has walked free from court.
Kirk Wake was granted conditional bail at Penrith Local Court yesterday afternoon after his Legal Aid lawyer, Matt Dimech, successfully argued against his continued detention.
Mr Dimech submitted police had no legal basis to arrest the 29-year-old on the night of the attack.
Wake, who appeared by video link dressed in prison greens, pleaded not guilty to all sequences, including one charge of intimidate police and three counts each of failing to prevent a dog from escaping and reckless behaviour that allowed a dog to attack and bite.
The court heard the dogs, two of which have been described as American Staffordshire-cross-Pitbull in appearance, escaped through the front door of Wake's Parker Street, Penrith home, triggering the bloody attack.
Peter Moon, 48 and Diane Christie, 43, sustained multiple severe bite wounds to their upper and lower bodies when they were set upon by the dogs in front of their home about 7pm on November 23. Constable Kim Hilly, who had been dispatched to the scene, was also knocked to the ground by two of the dogs as she walked along the footpath.
The 24-year-old suffered a dislocated shoulder and a bite wound to her calf that required surgery.
Wake, who was on bail at the time for stolen goods in custody – a charge he is due to defend next month – was found in a "drug induced state" in his kitchen, according to police facts. However, the court heard it was unclear whether this was due to illicit drugs or his lawful methadone treatment.
Mr Dimech told the court "one has to question" why Wake was arrested.
"It wasn't the case that [police] feared he wouldn't turn up to court – his last warrant was some time ago," he said.
"It wasn't the case that they were unsure of his identity… or where he lived. He was arrested at his house."
Magistrate Roger Clisdell agreed, saying he was "satisfied there is a real problem with respect to LEPRA" – the Law Enforcement (Powers and Responsibilities) Act.
"What was the need for police to arrest him at that point," Magistrate Clisdell questioned, noting the dogs had already been captured and no longer posed a threat.
"At the very least, it was a breach of bail," police prosecutor Sergeant Kim Sindel strongly contended.
Under LEPRA, a police officer may arrest a person without a warrant if they suspect the person is committing or has committed an offence, and the officer is satisfied the arrest is reasonably necessary to prevent them from committing the same or another offence, to stop them fleeing, to establish a person's identity, or to ensure the person will appear before court, among others.
Magistrate Clisdell took nothing away from the seriousness of the vicious attack.
"There is nothing worse than being attacked and bitten by a dog," he said, but added the release application had to be looked at in the context of the Bail Act.
"He's not going to get those dogs back," he said, before including a bail condition that Wake not be in possession of, or have an animal at his premises, prompt Wake to become visibly upset. He is also to report daily to Penrith Police Station, continue his drug treatment and accept counselling.
It is understood more charges are likely to be on the horizon following the outcome of ongoing investigations with Hawkesbury City Council to determine the ownership of the dogs and whether they had previously been declared dangerous or menacing.
"It's a hurry up and wait until the dogs are scanned," Sergeant Sindel explained.
Wake, who was supported by his mother, is due back in court on January 24.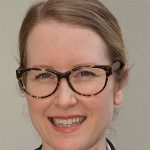 Alena Higgins is the Weekender's Court Reporter