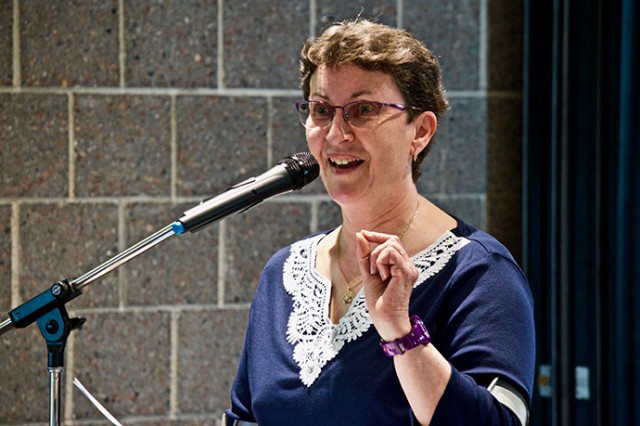 It's the end of an era for Helen Walker after serving the Penrith and Blue Mountains communities for more than 30 years through Great Community Transport.
Volunteering has been in Ms Walker's DNA from the beginning when she got her start with Meals on Wheels.
She also volunteered her time, and was one of the first to do so, at the Katoomba Neighbourhood Centre.
"I've been able to help a lot of people over the years and it's been fantastic," she told the Weekender.
Last Friday, November 18, Ms Walker officially retired from the community transport business and was given a farewell she will never forget.
"It was a lovely ending to a 30-year commitment that I had made to the community transport program," Ms Walker said.
"Without a shadow of a doubt, deciding to retire from Great Community Transport has been one of the most difficult things I have had to do. My decision wasn't taken lightly."
Ms Walker was heavily involved in Great Community Transport and was the manager right up until she retired.
"What started as a local response to a clear transport problem in 1986 with my attempts to establish a community service, has grown into the service you see today," Ms Walker said.
The business has now grown in leaps and bounds. Great Community Transport provides transport for eligible disadvantaged people living in the Blue Mountains and Penrith.
In 2014 and 2015, Great Community Transport provided transport to 3291 individuals, with a total of 78,080 trips.
Over the years, Ms Walker has been recognised for her many community commitments through various awards.
She has been the recipient of an Order of Australia Medal, the Bi-Centenary Medal and the Western Sydney University Woman of the West Award.
Ms Walker said she was looking forward to retirement, acknowledging she would miss coming to work each day and providing a wonderful service to the community.
"I just want to thank everyone who travelled the community transport roads with me over the past 30 years and thank everyone for their continued support," Ms Walker said.
For more information on Great Community Transport, visit www.greatcommunitytransport.org.au.