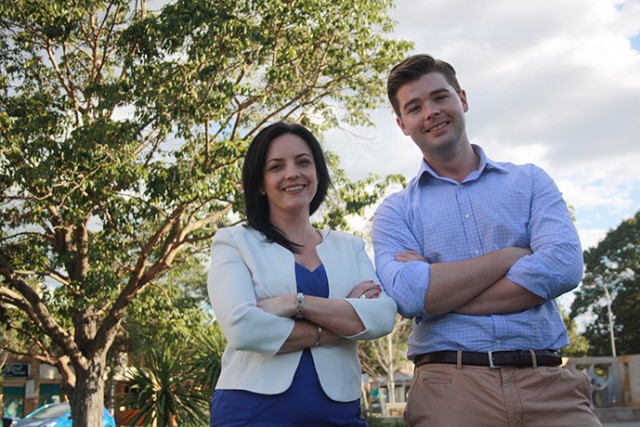 Discussions around marriage equality are more relevant than ever to Penrith Council, now it has its first openly gay Councillor.
Young Labor Councillor Aaron Duke has wasted no time in expressing his concerns with the Federal Government's proposal for a public vote on marriage equality.
He has joined forces with fellow Labor Party member and Member for Lindsay, Emma Husar, who together believe a plebiscite would be divisive, costly and unnecessary.
"This plebiscite is a huge cost for an issue that a majority of people already agree on," Cr Duke said.
"People are sick and tired of this debate. It's time to legislate for marriage equality and move on."
Cr Duke is disappointed Australia has fallen behind other parts of the world on its legalisation.
"Australia is one of the only western countries on Earth that does not allow marriage equality," he said.
"New Zealand, the UK and even the USA have moved on this issue but Australia lags behind."
Ms Husar said she has spoken with the community and received correspondence on marriage equality since the Federal Election.
She said there are strong signs of support.
"The overwhelming majority of my constituents who have taken the time to discuss this matter with me have been fully supportive of marriage equality," she said.
"This plebiscite will cost at least $200 million – money that I would much rather see spent on Nepean Hospital."
The Government's estimated cost of the public vote is around $160 million, and Liberal Senator for Western Sydney, Marise Payne, said it will allow every Australian voter the chance to express their views.
"This will allow Parliament to legislate in a way that directly reflects community attitudes and gives Australians a greater sense of ownership of the outcome," she said.
"There is a wide range of opinions on this issue across the Australian community, the Turnbull Government is delivering its election commitment to give the community a say on whether same-sex marriage should be legalised."
Both sides of politics met last Monday to seek common ground, but Attorney-General George Brandis said Labor weren't willing to compromise.
"On every occasion when I asked the Labor Party to state what their position was they refused to do so," he said.
"If compromise was needed the Government was willing to compromise."