Erskine Park residents will be able to cool off in a new 'splash pad' at Phoenix Reserve this summer.
The 'splash pad' will be operational by November and follows the successful installation of a similar concept in Werrington Lakes.
Penrith Mayor John Thain was over the moon with the number of families at Werrington's splash pad as temperatures soared today.
"I'm rapt at how many people are using this," he told the Weekender, before adding that Council hopes to build more of the same in other areas of the city.
"Kids can come around when it's warm and they are in the shade."
Werrington Lakes' splash pad is one example how residents and visitors of all ages keep themselves cool when mercury rises, and avoid serious health issues.
"Take a refreshing dip in one of the area's many swimming pools or let the kids cool off and have fun at the same time at splash pads," Cr Thain said.
The splash pads are one element of Council's Cooling the City Strategy, that aims to combat the Urban Heat Island Effect across the Penrith region.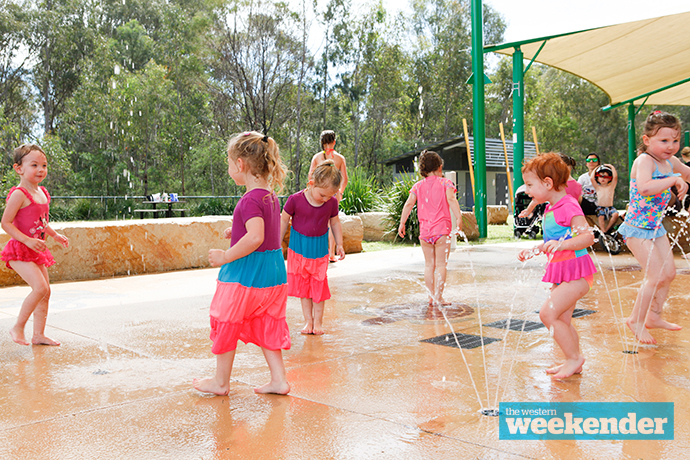 "The strategy influences all Council planning and promotes natural cooling through landscaping, the addition of water features and clever design," Cr Thain said.
"Tree planting provides much-needed shade and is one of the key initiatives Council is delivering under the strategy, all of which are contributing to cooling the city."
Cr Thain also recommended to stay indoors and keep well hydrated, particularly on hot days.
"However, if you're out and about, you can also find shade in Council's buildings and amenities such as libraries or leisure centres," he said.
Cr Thain said it's important the very young and the old take precautionary measures to beat the heat this summer, and the NSW Health recommendations are a great place to start.