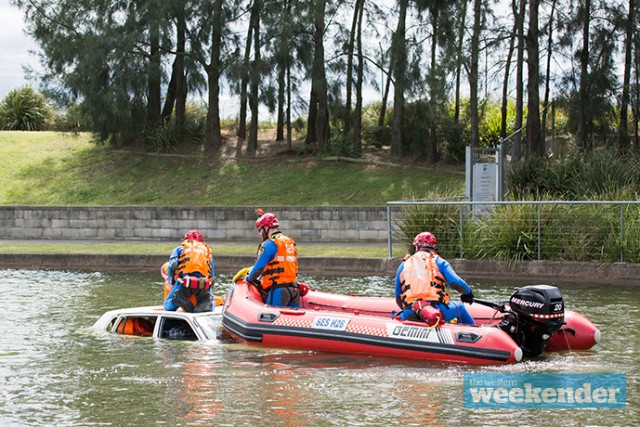 NSW State Emergency Services (SES) volunteers took to the waters of Penrith Whitewater Stadium late last week to demonstrate just how dangerous it is to enter floodwaters as the next storm season approaches.
Having performed more than 500 flood rescues this year, SES volunteers are concerned the number could rise over the storm season if people continue to ignore the warnings.
Minister for Emergency Services, David Elliott, said risking your own life, and those of SES volunteers is preventable.
"NSW SES volunteers give up their time from work and family to protect their communities in floods and storms but people can do their part to limit the risk of injury and damage this storm season by staying out of floodwater," he said.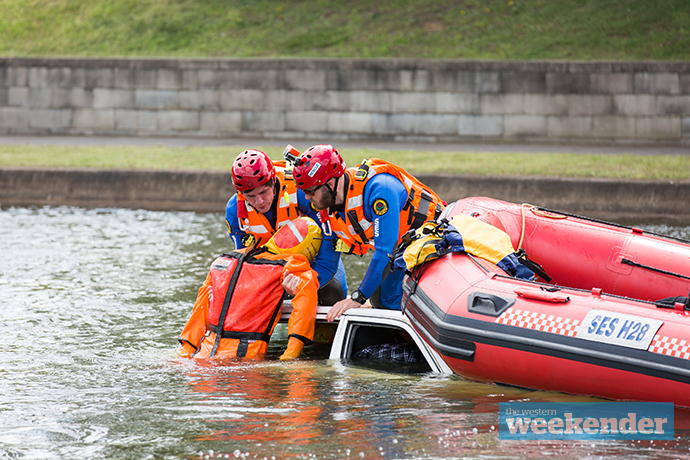 "Entering floodwater is extremely dangerous and it not only risks your life but the lives of our volunteers who have to perform the rescue."
Last Friday, September 23, SES volunteers performed a demonstration of a car submerged in water and the work required to rescue people stuck inside.
They also demonstrated how they would rescue someone who is being rushed down stream by heavy floodwaters two separate ways – one in a boat and one with an SES volunteer having to enter the water themselves.
"It's unfortunate that the volunteers have to perform these flood rescues – people need to appreciate that when you're putting your own life at risk, you're also risking the lives of three or four SES volunteers," Mr Elliott said.
NSW SES Acting Commissioner, Greg Newton, said the previous storm season was particularly busy for the volunteers.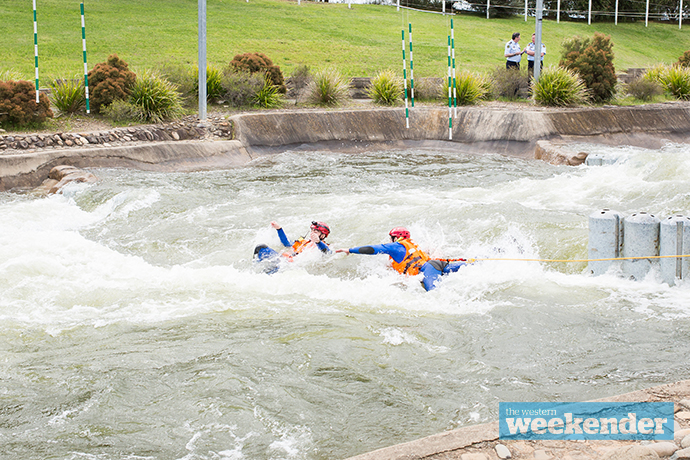 "We responded to more than 19,000 storm jobs last storm season and much of that damage was preventable," he said.
"The storm season runs from October to March but severe weather can happen at any time, so it's important people prepare their properties by maintaining yards, balconies, cleaning gutters, trimming overhanging branches and checking their roofs are in good condition."
According to research conducted by NRMA Insurance, one in four people or 25 per cent of car owners have driven through floodwater and of those, close to half did so because they didn't think it was dangerous.