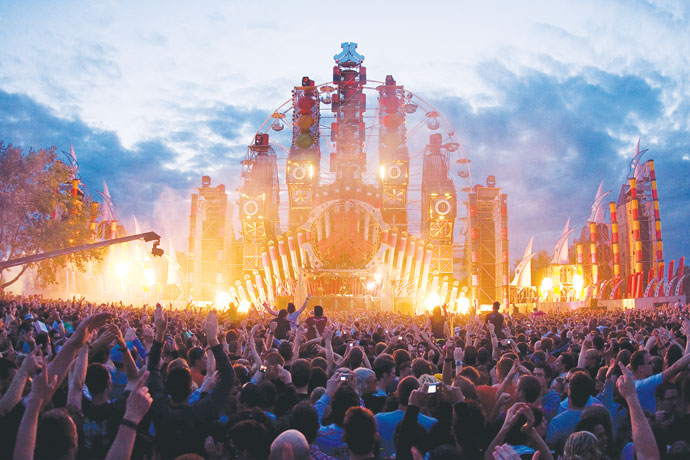 Defqon.1 is back at the Sydney International Regatta Centre (SIRC) this Saturday, September 17, and while it's only a one day music festival this year, police are pleading more than ever for patrons to stay safe.
With tragic deaths at the festival over the last few years, Inspector David Ralph of Penrith Local Area Command said the 24,000 expected attendees need to make the right decisions.
"This year is about people making the correct choices and not taking drugs," he said.
"One death is one too many, so we hope people do the right thing and look after each other."
Gates open at 10am and until close at around 11pm, there will be a strong contingent of user-pay police, including drug dogs, plus hundreds of security guards.
"We will have 200 police, and I think there's about 150 to 200 security staff," Inspector Ralph said.
"People will be screened and bags will be checked, we will have a heavy presence of drug dogs at the entry and if we need to, inside also."
Buses will be running from Penrith Station every 10 minutes directly to the event, with a similar service back to the station starting before the final act.
Q-Dance Australia has dropped notes in letter boxes across the Penrith CBD, notifying of changed traffic conditions on Castlereagh Road on approach to the SIRC from 8am on Saturday to midnight.