A man caught "flogging" his puppy on a busy Penrith street has been found guilty of animal cruelty.
Leo Giuliano fronted Penrith Local Court on Tuesday after previously pleading not guilty to committing an act of cruelty against an animal.
The court heard the defendant was busted striking his 13-month-old American Staffordshire-cross in the face on February 25, after it bit him on the wrist when he attempted to sling it onto the back of his neck.
An independent by-stander, Krystyna Pollard, was walking along Station Street towards Union Lane when she heard yelling behind her but told the court she thought nothing of it.
She said it wasn't until she caught the words "don't bite me" and heard a dog yelping that she "swung around".
In her evidence, Ms Pollard told the court she was about 30 metres away when she saw Mr Giuliano crouching down and witnessed him punch the canine "multiple times" with his right fist before she sprang into action and ran towards the accused.
"I said 'hey! hey! mate, you can't do that'," she said.
Getting little in the way of explanation and fearing for the dog's welfare she reported the incident to police not long after.
The court heard Mr Giuliano, in his late 60s and an out-of-towner, had been walking around Penrith with the puppy for about one-and-a-half hours trying unsuccessfully to find where he parked his car.
He said it was a 42 degree day and the dog became "distressed", despite giving it water and shade, and refused to walk, prompting him to attempt to sling it by all fours onto his shoulders to carry it.
The defendant, who chose to give testimony, conceded he hit the dog a minimum of three times in an "instantaneous reaction" when it would not let go of his wrist, but insisted it was with an open palm.
He told the court he had initially intended to strike the dog with a closed fist, but thought better of it after remembering the dog was only a puppy.
Magistrate Greg Grogin said he found this particular part of the accused's testimony "extremely interesting" and "curious" before deeming it "implausible and unacceptable" and finding the offence proved.
He ruled Mr Giuliano's behaviour was "unreasonable, unnecessary and unjustifiable" and constituted a "beating", despite accepting the canine had latched onto the accused's left wrist.
Magistrate Grogin took into account he had no other matter of violence on his record and the fact he had no plans to recover the dog from the RSPCA when handing down his decision.
The dog was seized shortly after the incident when Mr Giuliano attended Penrith Police Station to report his vehicle missing.
"It was a spontaneous reaction but the wrong action," Magistrate Grogin said.
He was convicted and fined $500.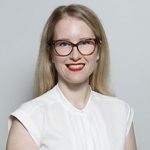 Alena Higgins is the Weekender's Senior News Reporter, primarily covering courts and Council issues.