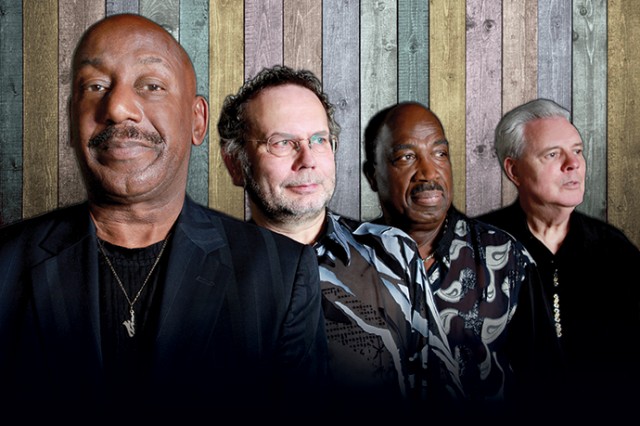 When my call gets connected to Hot Chocolate's Patrick Olive it's late in the evening in the UK and the musician is sitting back enjoying a glass of Australian Shiraz.
Unsurprisingly Patrick doesn't mind staying up for late night interviews, having spent many evenings of his life performing on stage for audiences around the globe.
As a founding member of a soul/disco/pop band that created popular tracks like 'You Sexy Thing' he's witnessed his fair share of audience members letting loose after dark.
One of the more unexpected events happened recently during a performance of the hit song, which movie buffs will know from the film 'The Full Monty'.
"We did a show about three weeks ago and the stage was completely taken over by the audience," Patrick explained.
"After all these years with Hot Chocolate I've never seen anything like it.
"They didn't grab the instruments but everybody wanted to shed their clothing, take the microphone and sing.
"Whenever we play the song people go absolutely ballistic."
While Aussie audiences may not get quite that revealing, Patrick admits it's the enthusiasm they get from fans Down Under that keeps Hot Chocolate heading back to our shores so frequently.
"Australians, they go out to enjoy themselves and they certainly do that," he said.
"If Australians like you they really do like you. They love the band, they dance to our songs, they sing to our songs, it makes us want to keep coming back over and over and over again."
And come back they will next month for their 70s Disco Mania show at the Evan Theatre.
Joining them will be fellow UK soul band The Real Thing.
"We're like brothers, we've known each other since the days of the 'Top of the Pops'," Patrick said of the band.
It's this type of camaraderie, and the fun of the disco era, that are the fondest memories for Patrick when looking back on those early years.
"Musicians love being with each other, because it's always a great hoot of an evening," he said.
Hot Chocolate & The Real Thing will be performing at the Evan Theatre at Panthers Leagues Club on Sunday, October 16 at 8pm. Tickets are $73.65-$85.95. For more information or to purchase tickets, visit www.penrith.panthers.com.au or call 4720 5555.