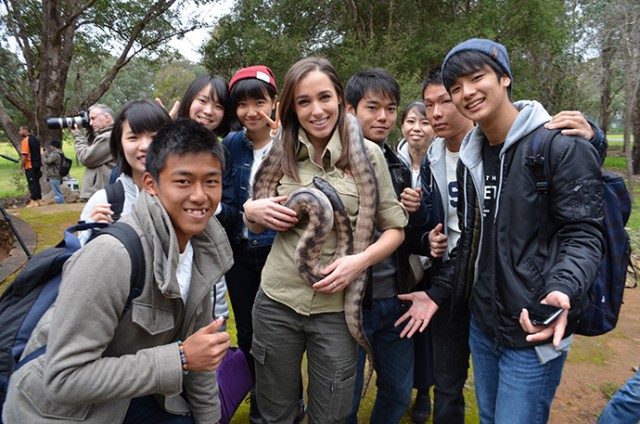 The new Sydney Zoo, that will be just 20 minutes from Penrith, has committed to allocating 10 per cent of its future workforce to Aboriginal employees.
On Friday, Sydney Zoo signed a Memorandum of Understanding with Castlereagh's not-for-profit Muru Mittigar, a local organisation that seeks to advance Aboriginal culture and provide opportunities for learning and long-term employment.
The agreement will place Aboriginal people in full-time roles as Rangers at the Blacktown zoo, and deliver a traditional Aboriginal experience through cultural tours, bush regeneration and animal care.
Sydney Zoo CEO Jake Burgess said visitors will learn more about the dreamtime experience of places, animals and objects, bush foods and medicines and the relationship Aboriginal people have with the land.
"By integrating education about Aboriginal cultural heritage with the exhibition of the natural heritage, we can provide a holistic explanation of Aboriginal traditions to hundreds of thousands of people a year, and we can also provide meaningful jobs and training," he said.
"We are very proud of this initiative. We believe an immersive Aboriginal experience will be very attractive to both local and international tourists."
Muru Mittigar CEO, Peter Chia, said the agreement is a landmark employment opportunity for Aboriginal people in Sydney, such as the Darug and neighbouring traditional owners of western Sydney .
"With the right training and mentoring services provided by Muru Mittigar, the partnership with Sydney Zoo will provide sustainable jobs as well as a high quality educational and tourism experience," he said.
The zoo in Bungarribee Super Park will be a huge winner for tourism in NSW, according to Member for Penrith and Minister for Tourism, Stuart Ayres.
"We know that tourists are looking for authentic Aboriginal experiences and combining the living cultural heritage of Aboriginal people with Australian animal displays will create an exceptional outcome," he said.
Sydney Zoo believes the Aboriginal cultural experience will redefine the tourist visit, offering something more immersive and engaging than traditional zoos.
The zoo will cover over 16 hectares with over 30 exhibits of both exotic animals and Australian fauna, some offering a safari-like experience.