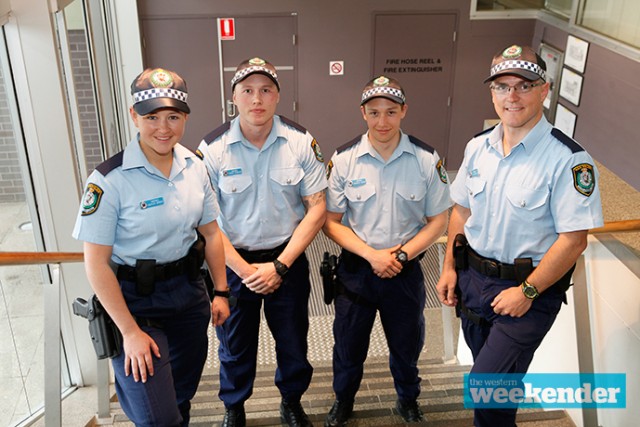 Over 200 new police officers are on the beat across New South Wales, and four of them are making their mark in St Marys.
One of the biggest intakes of recruits for the station, the newly appointed probationary constables hit the ground running this week and got straight to work.
Speaking with the Weekender on their induction day, Probationary Constable B.J Duncan said he can't wait to get back into it after he left the force more than 14 years ago.
"I started out on police radio as a civilian but I'm keen to get into the information technology side of it now," Constable Duncan said.
"I'm really excited as it has been a long journey just to get here, so I'm looking forward to getting out there and meeting people who need help."
Constable Duncan said what makes a good police officer is knowing how to handle any situation.
"Someone who has the integrity to handle all different dynamics of the public and also being able to understand people," he said.
Each probationary constable spent the last eight months at the NSW Police Force Academy, and were deployed to local area commands across NSW.
Probationary Constable Jarrad Stauton said it's a job he has seen himself doing for a long time.
"I've always wanted to be a police officer," he said.
"It feels amazing to finally be here and I'm ready to get out there."
The recruits will spend a year under the supervision of experienced officers and continue online learning before graduating with an Associate Diploma.
One new officer has also been deployed to Penrith Police Station.