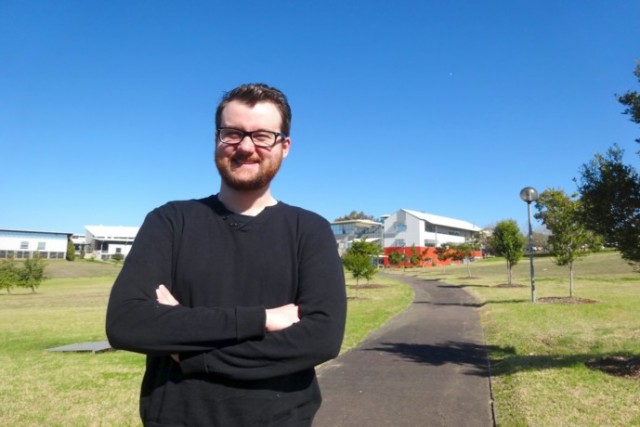 A researcher at Western Sydney University (WSU) Werrington is looking into why people choose to dump their religion, and become active atheists.
In the 100 years leading up to the 2011 Census, the number of people in Australia with no religion increased from one in 250 people to one in five, according to the Australian Bureau of Statistics (ABS).
PhD student and researcher Rhys Gower from the Religion and Society Research Cluster at WSU, believes that number will continue to rise, and wants to know why.
"This study will investigate the factors that compel an individual to not only reject the religious norm, but in many cases fights for non-religious perspectives to be recognised," he said.
"Campaigns such as [the Atheist Foundation of Australia's 'Mark No Religion' campaign] indicate active atheists are mobilising to ensure that religious views are not over-represented within government decision-making."
This Census, the ABS has placed 'no religion' as the first option to choose, that Mr Gower said is symbolic of a shift in society.
Mr Gower has attended large atheist gatherings, and has spoken with Steve Marton, President of Sydney Atheists, a group that holds a monthly social meeting in Penrith.
"When people come to the realisation they have been defrauded all their lives, they need a sanctuary, and they look for like-minded people," he said.
"We are interested in knowledge, that's real rather than imaginary. We focus on morality and ethics instead of following some 2000 year old book."
He said over 80 per cent of their members belonged to a religion at some point in their lives.
"Their enlightenment comes from two causes; one is education, when they realise the world and universe have come about the reasons that they have; the other is because they actually read their religious scripts," he said.
"There's an old saying that the best way to become an atheist is to read the bible."
Founder of homelessness support group StreetMed, Chris Cleary, is Christian and said she has come across many people who said they would choose atheism in the 2016 Census.
"Quite a few people I spoke to, they said they would choose atheism," she said.
"It came down to the fact that a lot of people are sick of religion, because of issues that surround it."
If you would like to contribute to Mr Gower's study, email him at [email protected] Volunteers need to be over 18 years old, be fluent in English, and attend atheist events regularly.
The next local atheist social meet up is on Wednesday, September 21 at 5.30pm at the Red Cow, Penrith.