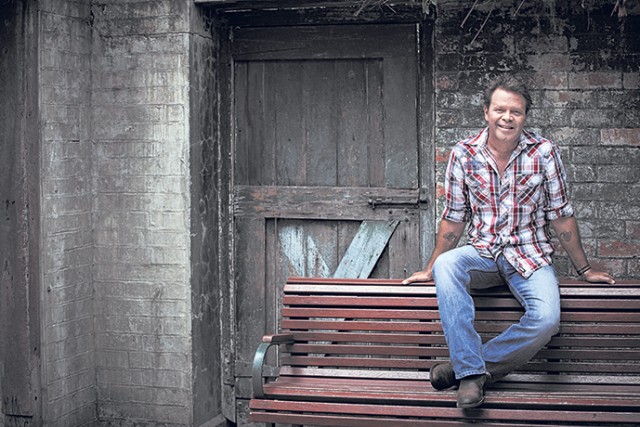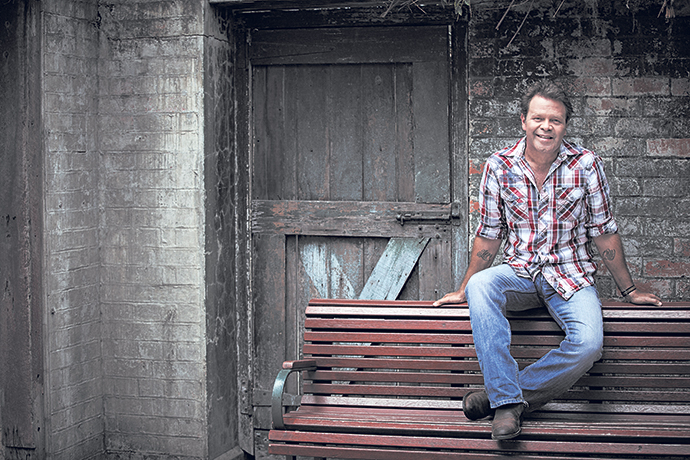 Though country music icon Troy Cassar-Daley has spent decades on stage, guitar in hand, sharing snapshots of his life, the process of delving into his history for the book Things I Carry Around was a foreign and slightly confronting process.
"It was almost like stepping through a minefield when I first started to write it, because there's certain stuff you've tucked away that you don't want to remember," Troy said.
"The first thing my wife said to me when I started writing the notes for the book was 'just don't think you've got to sugarcoat it to make people think you're nice or something, because if things weren't great when you were a kid, you must talk about it'."
With his parents separating when Troy was young he spent his childhood years between each side of his family; living with his mother in the country town of Grafton and spending holidays with his father in the inner city suburb of Surry Hills.
"Coming from a little town like Grafton, it was a big world in Sydney," Troy said.
"But then I did yearn to get back to Grafton because I missed my little town and being able to run around barefoot and all that sort of stuff.
"It was a tight rope I think for a kid of my age spanning between two different cultures. I had my Aboriginal family up in Grafton and I had my Maltese family in Sydney.
"It was like you were almost two people for a while."
As with any artist there's a certain image people have of Troy Cassar-Daley, but there are some events in the book that Troy believes his fans might find surprising.
"I've been writing about my life since the first album and this is my 10th album, so this book's almost been semi writing itself in song but there's a lot of things you make up, none of this in the book is made up," Troy said.
"If I smoked drugs when I was young, I smoked drugs when I was young, that's how it's got to fall, I can't really run from it. These are things in your life that people are going to go 'oh I thought he was a nice guy', well I am a nice bloke but I had a pretty wild youth.
"But I learnt from my lessons as a young bloke and I learned when I got to the cross roads to pull up and use my brain."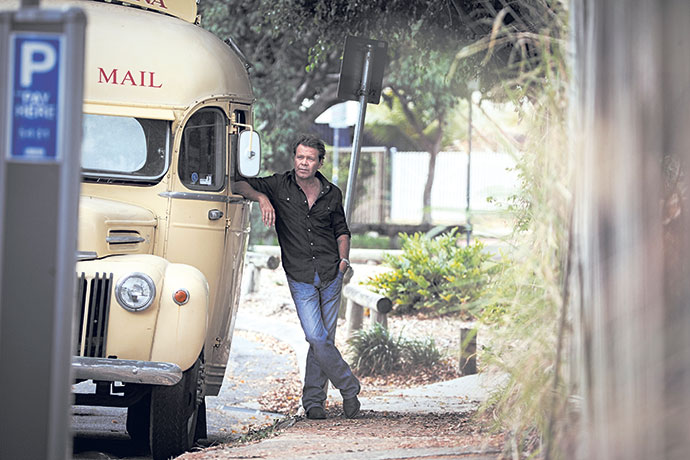 It was a host of important people in his life, who Troy describes as his 'champions', that helped the little boy from Grafton decide which path he wanted to take in life.
The release of Things I Carry Around will be accompanied by a new album of the same name.
It's a deeply personal release and, as with everything in his career, Troy has put his heart and soul into it.
"I've seen a lot of people put out albums with books and normally it's just a bunch of b-sides that weren't good enough to be on a record, but I wanted this to have the same power of the book, story-wise," he said.
"I just wanted to make sure they were both as strong as they could be and I'm really proud of the way that it comes together as a unit."
Troy Cassar-Daley will be performing an intimate acoustic show at Rooty Hill RSL on Friday, September 2 at 7.30pm. Tickets are $99 and include dinner, drink on arrival, show and autobiography or album. To purchase tickets to the event, visit www.rootyhillrsl.com.au or call 9677 4916.