A teenager caught with a stolen bouquet of flowers has been slapped with a stinging fine.
Tyrone Edward Salamba, 18, fronted Penrith Local Court on Monday charged with having custody of the blooms that were reasonably suspected of being stolen or illegally obtained.
"Um, I don't know what I was doing," Mr Salamba told the court by way of explanation.
"I knew they were stolen… I told the police that."
"Mr Salamba, you're now an adult," Magistrate Stephen Corry warned, informing him that the offence carried a jail sentence.
"At the end of the day, it is going to be an expensive set of flowers that you could have bought legitimately" he said.
He was convicted, fined $300 and ordered to pay $14 compensation to 7-Eleven Colyton.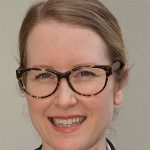 Alena Higgins is the Weekender's Court Reporter