Opposition Leader Bill Shorten is back in Penrith today, visiting the Werrington Park Corporate Centre ahead of his appearance on ABC TV's 'Q&A' this evening.
Mr Shorten joined Jason Clare, Ed Husic and Labor Candidate for Lindsay, Emma Husar to announce Labor's National Broadband Network (NBN) plan.
Tonight, he will front locals as the solo guest on 'Q&A', which will be broadcast live from the Joan Sutherland Performing Arts Centre.
Labor has promised to roll out Fibre-to-the-Premises NBN to up to two million additional Australian homes and businesses.
"The Liberals have doubled the cost of their second rate NBN up to $56 billion," Mr Shorten said in a statement this morning.
"A Shorten Labor Government will cap the total funding for the NBN at $57 billion.
"Labor will spend exactly the same amount of public funding on the NBN as the Liberals. There will be no impact on the budget from this announcement."
At his press conference in Werrington, Mr Shorten said Prime Minister Malcolm Turnbull had "made a mess" of the NBN.
"The need has never been greater for a high speed, quality National Broadband Network," he said.
"Only Labor can be trusted to clean up the mess."
Prime Minister Malcolm Turnbull denied that the Coalition had made a mess of the NBN roll out.
"The truth is that Labor completely mismanaged and bungled the NBN. It was a hopelessly failed project until we took over, until we put in new management and allowed them to develop a new business plan and execute it," Mr Turnbull said.
"Just in the last month the NBN connected more premises than Labor did in six years.
"They have no credibility on this issue."
You can follow a live blog of Mr Shorten's appearance on 'Q&A' on the Western Weekender website tonight.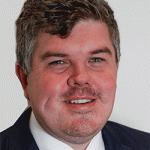 Troy Dodds is the Weekender's Managing Editor and Senior Writer. He has more than 15 years experience as a journalist, working with some of Australia's leading media organisations.