An ice addict who held his neighbour hostage with knives and a baseball bat amid concerns he was stealing his gas has been sentenced to eight months jail.
David John O'Donnell, 32, fronted Penrith Local Court last Thursday charged with 'armed with intent to commit an indictable offence'.
The court heard Mr O'Donnell and a co-accused cornered and intimidated the victim "for quite some time" after Mr O'Donnell became "paranoid" he was "stealing or interfering" with his gas supply.
At the time of the offence, both men were living on the same block of land – one in a house and one in a granny flat – the court heard.
Mr O'Donnell's lawyer told the court his client's life "almost instantly spiralled out of control" after first taking the insidious drug some 12 months prior to the October 29 offence.
Magistrate Roger Clisdell took into consideration time already spent in jail and the accused's limited record when handing down his decision.
"If a period of jail isn't going to cure your ice addiction, I don't know what will," he said.
With time already served, he will be eligible for parole on June 28.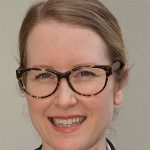 Alena Higgins is the Weekender's Court Reporter