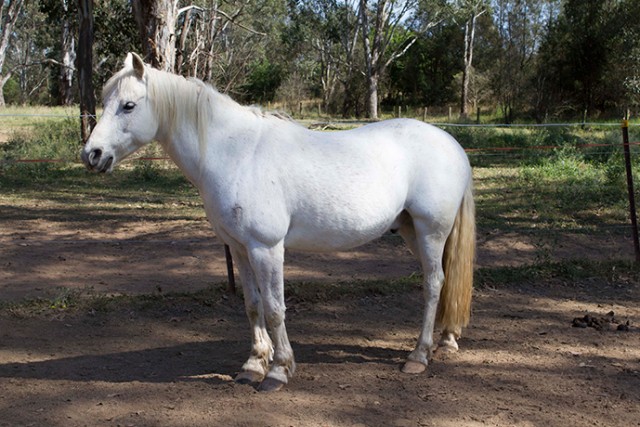 The team from Riding for the Disabled Association (RDA) Nepean Centre are frantically trying to find three missing horses who disappeared during the intense storm over the weekend.
RDA Nepean grounds, in Orchard Hills, were under water on Monday morning with nearby residents evacuated around 3am.
Three horses were left injured, with one sustaining serious injuries and three horses still unaccounted for.
SES rescue workers inspected RDA Nepean but the grounds were completely flooded, with nothing they could do until the water began to clear.
Coaching staff member, Helen Monday, said the team have gone into damage control.
"In a situation like this, you're basically running in response to emotional concerns – we are doing what we can to get our horses back," Ms Monday said.
"My first concern is for the horses still missing – the three that are injured are receiving the treatment they need at an animal hospital in Agnes Banks and at a vet in the Hawkesbury."
The seriously injured horse was found by police on the M4 Motorway, injured from escaping the flood waters.
"In my time here, I haven't seen anything of this scale, this sort of disaster with horses that have gone missing like this," Ms Monday said.
"We have been everywhere that we can access looking for them and the word is out to our neighbours – we are just looking, hoping and praying at this stage that we find them and that they're OK."
RDA Nepean have nine horses.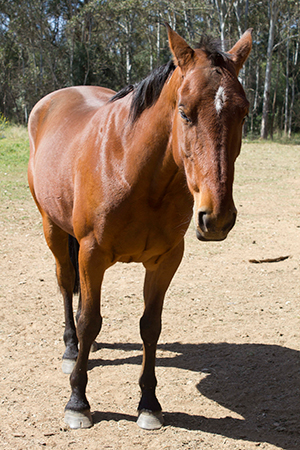 Out of the three missing, two are retired Standardbred harness racers with unique freeze-brands on the right side of the necks and are affectionately known as Buddy and Tiger.
One is a white pony known as Charlie.
Anyone with information about the whereabouts of any of the three horses is asked to contact Helen Monday on 0488 929 207.
Elsewhere, roads in and out of Wallacia remain closed following the intensity of the storm over the weekend, with bridges expected to re-open on Wednesday.
Wallacia Rural Fire Brigade said council inspectors were waiting for water level to drop today before inspecting under the deck of Wallacia Bridge prior to any decisions being made.
The Nepean River was peaking on Monday night near 8.0 metres at Wallacia and at Penrith the river was peaking around 3.8 metres with very minor flooding.
The Penrith SES received hundreds of calls for help over the last few days.
Sports fields around Penrith also remain closed due to flooding.
Emergency services are reminding locals to avoid flood waters and not to enter them at any time.