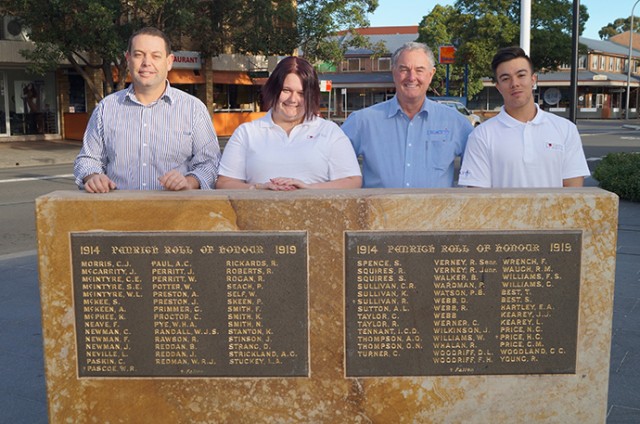 Two local residents will join Nepean Legacy to walk in the footsteps of the ANZACs later this year.
Melissa MacCulloch, 25, and Stanley Massam, 22, will head to France next month to walk in the footsteps of World War I soldiers.
A group of 80 Legacy youth, aged 16 to 25, will learn about Australia's involvement in major battles in the Western Front and how this was important historically and in the lives of the French people.
Selected by Nepean Legacy for the 'Pozieres – Our Legacy 2016' tour, both have been supported by the organisation since the death of a family member who was a veteran.
Ms MacCulloch, who works for Land Rover and Jaguar in spare parts, was raised by her grandparents from birth. When her "pop", a veteran, died when she was three, Legacy stepped in to help her grandmother.
"I consider many of those I grew up with at Legacy camps as family," she said.
"We are very close. I am so excited to be going on this tour."
Mr Massam finished his university exams this week and is looking forward to the trip.
"I've been with Legacy since I was 11," he said.
"My father died after his service in Vietnam and Legacy has been of great support to my family."