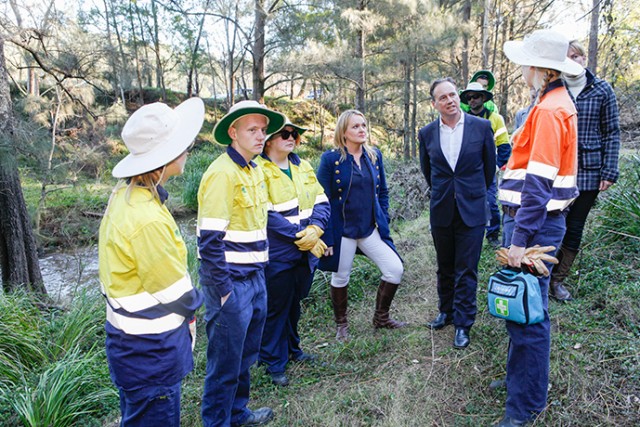 The important work of the Green Army in creating and conserving our Cumberland Conservation Corridors will continue to be supported.
If re-elected, the Turnbull Government will add $11.9 million to a previous $11.3 million that had enabled land acquisitions in western Sydney, and supported both the Green Army and the 20 Million Trees projects over the last three years.
Environment Minister Greg Hunt and Member for Lindsay Fiona Scott made the announcement on Wednesday to local Green Army volunteers at a conservation project alongside Mulgoa Creek.
Green Army volunteer Brodie Colville, 17, was delighted the hard work he and other Green Army volunteers undertake will continue.
"We've been clearing out lantana here which is a significant threat to the environment," he said.
The lantana is believed to have caused the death of an Indigenous native tree along the creek, and in a large weather event, can become wet and heavy and pull the shale rock down the cliff face and damage the vegetation below.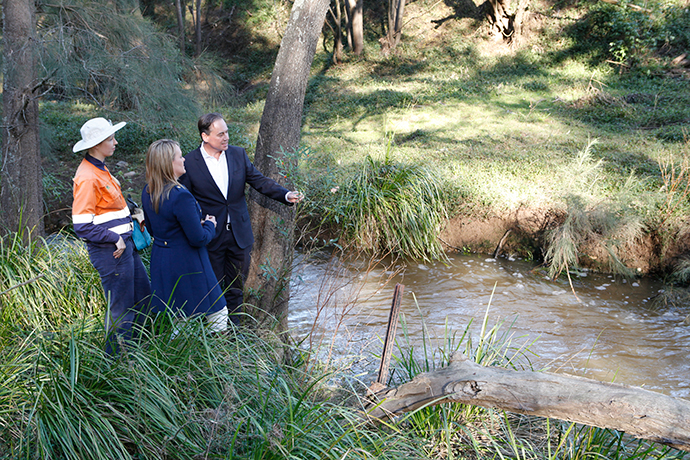 Mr Hunt said without the Green Army work and the advocacy of Ms Scott and the Cumberland Conservation Network, the bush would have been destroyed.
"There's no question that huge areas of bush would have been lost, and huge areas of bush would have gone to rack and ruin," he said.
The funding will go toward more land acquisitions, 29 future Green Army projects and to plant more native trees in the conservation corridors, with priority given to Indigenous varieties.
Mr Hunt said in the event of a future western Sydney airport, the Government's commitment is to give first priority for biodiversity offsets in the Cumberland Conservation Corridor.
"This is expected to be some millions of offset dollars to be invested in the corridor, over and above the total $23.2 million contribution announced," he said.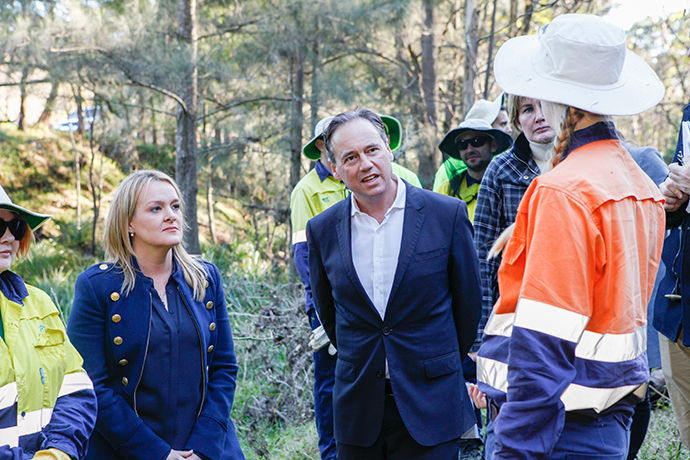 Ms Scott said the Cumberland Conservation Network will work with the Government to ensure competing pressures on land such as conservation, urban expansion and provision of transport links are managed.
"As we go forward into the next round of growth and development, the pressure on our local environment is important," she said.