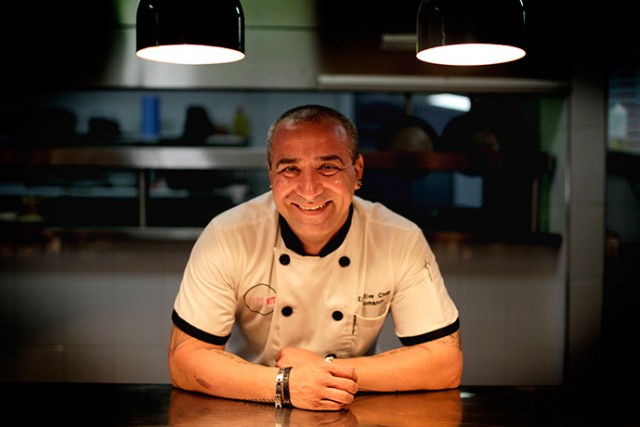 Catering for everyone can be difficult, but it's not when you use B'Tees Kitchen.
The restaurant inside Emu Sports Club in Leonay has recently undergone new management and now has a fresh new take on catering.
Managing Director and Group Executive Chef with over 21 years experience in food across the world, Baz Romanov, said B'Tees covers all kinds of food for any occasion.
"The menu we are doing is not particularly belonging to one nationality, it accommodates for everybody's taste buds, it's family oriented, good flavours, and a great combination with a great balance," he said
"We have lots of seafood, and for the kids, we have all the favourites like fish cocktails, kids schnitzels and kids nuggets."
Mr Romanov, a passionate foodie, also runs Tornados Smokehouse at Bonnyrigg and Italiano Catering through the Smithfield RSL Club, and incorporates the range of cuisines at B'Tees Kitchen.
"We have a little bit of everything, from classic veal schnitzel, veal parmigiana, veal and prawns, all cooked classically on a flat pan and not deep fried," he said.
"We also have a variety of South American burgers such as the Hell Burger, the Devil Burger and the Make Me Kneel Burger, all served with chipotle BBQ sauce and a smokey mayo."
B'Tees Kitchen can bring all of these delicious foods to your event, whether it be your wedding, engagement party, a wake, a family reunion or a birthday party.
Mr Romanov said the Penrith area has been missing out on great food for too long, and he looks forward to providing the community high quality catering to suit every need
"B'Tees kitchen offers something different to provide all families around the area the best foods to the best of our ability," he said.
For more information, find B'Tees Kitchen on Facebook, or call 0406 960 886.