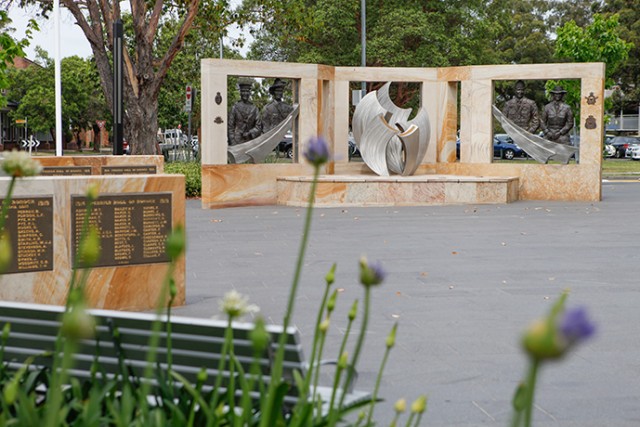 Community members from Penrith and St Marys will be well accommodated this year for the annual ANZAC Day Dawn Service.
Members of Penrith RSL Sub-branch and St Marys RSL Sub-branch are each expecting thousands of people to turn up in the early hours of Monday morning, April 25 for their Dawn Services.
Big screens and extra speakers will be provided by both the Sub-branches so locals who attend each service will be able to hear and see what is going on.
Penrith RSL Sub-branch will begin their commemorations at 4.30am.
The ANZAC Day March will begin at 4.45am with official service proceedings expected to begin at 5am and run for about 45 minutes.
Secretary at the branch, Mick Visinko, said they had around 10,000 people attend last year's service.
"The day is all about remembrance and commemorating who served and is serving for us which is really important, especially as we go into the 101st year," he said.
St Marys RSL Sub-branch will begin their service at 5am, half an hour earlier than past years and will run for about 30 to 45 minutes.
The Sub-branch held their ANZAC March last Sunday, April 17, but President, Ron Kelly, said they are hoping for a similar turn out to last year for the Dawn Service.
"We had about 6000 people last year and we would love to have that again; we think we will," he said.
"It's important to have the community around for the commemorations, especially to help keep it in the minds of younger generations, otherwise we're a dying race, you could say."
Both Sub-branches are inviting locals back to their club for an ANZAC Day breakfast.
Penrith RSL Sub-branch's Dawn Service will be held at Memory Park on the corner of High Street and Woodriff Street, Penrith. Contact the branch on 4728 5225 for more information.
St Marys RSL Sub-branch's Dawn Service will be held at St Marys RSL Memorial in the grounds of St Marys RSL Club on Hall Street, St Marys. Contact the branch on 9623 6555 for further details.