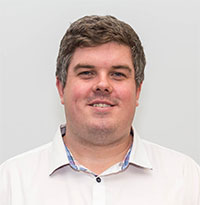 It is inevitable that the debate surrounding the State Government's stadium strategy will reach some sort of conclusion in the coming days or weeks.
Compromise seems to be the only way a solution will be found and I'm sure that will be the end result.
That compromise will surely involve an end to the plan to knock down and re-build Allianz Stadium – the proposal nobody wants.
It's evident now that the Government simply can't spend enormous taxpayer dollars on the plan when it has widespread public disdain.
No matter what your political views may be, or your opinions on the stadium strategy, there is no question that this is the biggest challenge ever faced by Sports Minister and Penrith MP, Stuart Ayres.
The end result means a lot for Mr Ayres, not only for his political ambitions and his future as Sports Minister, but for his status as our local MP.
If he manages to negotiate a reasonable result, it'll only add to his reputation of being a stellar negotiator with a tough attitude that gets results.
LISTEN TO STUART AYRES' PRESS CONFERENCE ABOUT THE STADIUM ISSUE
If he presides over a disaster, then it'll obviously have a flow-on impact to his role in representing Penrith.
I'd like to make one point on where Penrith sits in all of this.
In the past, it's been put forward that the wider stadium strategy includes a new venue in 'outer western Sydney' in the long-term future.
To me, that's always sounded like a pie in the sky promise that is unlikely to eventuate.
In all the debate about Allianz Stadium, Parramatta Stadium and ANZ Stadium, the 'outer western Sydney' stadium seems to have been forgotten.
And yet 'outer western Sydney' is where there will be enormous population growth and need for better facilities in the coming decades.
Let's hope it's back on the agenda soon and that the Government isn't using clubs like Penrith as a pawn in the stadium game, given the Panthers are desperate to have the stadium built locally.
An election must be in the air
Taking things for granted is never a good idea but when it comes to Federal Elections, there's a few things that are a given.
Things like baby kissing and shopping centre visits – there will be plenty of that.
For some reason, you can almost guarantee the topic of a 'very fast train' will come up during an election campaign.
And so, like clockwork, a story landed earlier this week that a fast train network linking Australia's east coast capitals and regional centres could be on Malcolm Turnbull's agenda.
According to The Australian, the Prime Minister is set to unveil his cities policy, which will include a proposal for changes to Australian infrastructure projects.
A fast train from Sydney's CBD to Badgerys Creek airport is said to be the government's first priority.
I'm sure it's all music to the ears of voters who struggle to even get from Penrith to Central on time and in comfort on Sydney's rail network let alone criss-cross the nation.
Three levels of government can't even find a way to deliver enough parking for people wanting to get to work via the rail network, and yet we're talking about a plan as grand as this.
The new $5 note
What is going on over at the RBA? Surely there's been a computer software update over there since the days of Word Art.
The new $5 note is a shocker.
RBA Governor Glenn Stevens said the new note featured images of the Prickly Moses wattle and the native Australian bird, the Eastern Spinebill.
I think somebody in the graphic design department has had a few too many native Australian wines.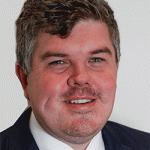 Troy Dodds is the Weekender's Managing Editor and Senior Writer. He has more than 15 years experience as a journalist, working with some of Australia's leading media organisations.