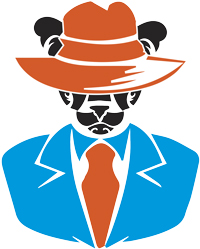 I've been telling you for some weeks that Elijah Taylor's future at Penrith is extremely clouded and after being dropped again last weekend by new coach Anthony Griffin, it's quite clear that the tackling machine isn't part of the club's future plans. What's interesting now is whether Taylor will even see out the rest of the season with the Panthers. While he remains at the foot of the Mountains for now, there's talk that other clubs including the Wests Tigers could be interested in his services for the rest of the 2016 season. Given how injury prone Penrith's squad seems to be, I'd be surprised if the club let him go early but if a legitimate opportunity emerges, Penrith would surely at least consider it. Taylor was a favourite of former coach Ivan Cleary and is still close to his former mentor.
The Panthers are poised to announce a contract extension for captain and fullback Matt Moylan. The new deal would see Moylan sign one of the richest deals in the club's history and would keep him a Panther until the end of the 2021 season. There is no doubt that the decision to appoint Moylan as captain earlier this season was in part to recognise the fact that he could well be a Panther for life. Panthers CEO Brian Fletcher has confirmed that the negotiations with Moylan about the extended deal are underway.
Spotted #1: Panthers captain Matt Moylan checking out the new Frangos charcoal chicken shop in Batt Street, Penrith.
Spotted #2: Former Panthers hooker Shannon Donato enjoying some lunch at a pub in Wollongong last Sunday.
The NRL and the RLPA have agreed to a range of measures in order to assist player wellbeing in the event of five-day turnarounds during the 2016 season. As part of the measures, the NRL has agreed to fund extra accommodation for travelling teams, as well as pursue extra provisions for clubs through airline partners. In the event of five-day turnarounds involving travel, the NRL will work with clubs to provide extra accommodation in order to reduce the impact of travel, as well as assist with recovery measures where appropriate. The NRL is working with its airline partner to provide clubs with complimentary airline lounge memberships, along with other measures designed to reduce the impact of five-day turnarounds.
In a very strong indication that a new stadium is on its way to Penrith in the future, the Panthers have been left out of any conversations surrounding potentially moving matches to Allianz or ANZ Stadiums. That's because the NRL knows it's unlikely any such move would be long-term, as the State Government's planned 'outer western Sydney stadium' is highly likely to be in Penrith and will host Panthers matches.
I'm constantly being told of issues surrounding the Panthers shop – whether it be a lack of stock or the time it takes to fill online orders. This is something the club really needs to fix – merchandise can be big business if you get it right.
Talk of Lachlan Coote potentially returning to Penrith is just that – talk. The club has no serious plans to engage in contract negotiations with the local junior, who has been a real star for the Cowboys in the last couple of seasons and of course now has a Premiership ring. Coote is unlikely to have his contact at the Cowboys renewed due to salary cap restrictions and is keen to move back to Sydney.
Masked Panther's idea of the week: Discounted tickets for Members to attend away matches. The NRL really needs to look into this to make it affordable for fans who are willing to travel to support their team at away grounds. The Masked Panther spent almost $200 to sit behind the goal posts with four other masked friends at WIN Stadium on Sunday. That's despite spending hundreds of dollars on Panthers memberships already. Surely the NRL needs to create a game-wide concept that recognises club Members at all grounds.
175,000 fans watched Penrith's clash against the Dragons last Sunday on Fox Sports, while a further 234,000 watched on Channel Nine. Fox must be extremely excited about the figures for matches this season, especially those that clash with Channel Nine's coverage. People are clearly choosing Fox Sports when they have the option, which is a worry for Nine, who will be dealt a further blow if Ray Warren retires at season's end.
The NRL still hasn't fixed its issue with kick-off times. All week, and in fact all pre-season, Monday's match between Parramatta and Wests Tigers was scheduled to kick-off at 4pm. But that was never going to happen – both teams and the host broadcaster, Fox Sports, knew that the kick-off was actually 4.15pm. The same thing happened on Good Friday for the match between Canterbury and Souths. Why does the NRL persist with this? The other major sporting codes in Australia never delay kick-off times to that extent. It's treating fans with contempt.
Prime Minister Malcolm Turnbull will open the Panthers Rugby League Academy later today.