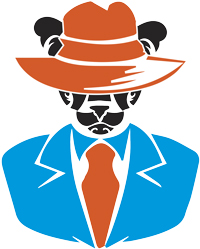 He scored a rare try last weekend but Jeremy Latimore's performance against the Broncos has been overshadowed by a Dangerous Contact charge. Latimore has been suspended for a week over the incident involving Brisbane youngster Greg Eden in the 23rd minute.
Meanwhile, Sam McKendry has managed to escape suspension despite being charged by the NRL match review committee following last weekend's stunning win over Brisbane. McKendry was charged with a grade one Careless High Tackle for a 64th minute incident involving Josh McGuire, but the charge didn't attract enough points to warrant a suspension.
Congratulations to Te Maire Martin for the way he handled himself in interviews after his incredible debut last Saturday night. While he did let a naughty word slip in his on-field interview with Scott McRae, he was composed and spoke very well to Andy Raymond on Fox Sports. The kid has a huge future and it always helps when you can handle yourself in front of the media.
Trent Merrin is likely to return for the Panthers to play against his former club St George-Illawarra this Sunday afternoon. Merrin was a shock withdrawal from last weekend's game after coming down with a virus. Coach Anthony Griffin received a call from the club doctor at 10am on Saturday informing him that Merrin was too ill to play. It was a double blow for Merrin as he missed out on singing the Penrith victory song for the first time.
Matt Moylan is also likely to return on Sunday, despite not being named.
There is a rather incredible and bizarre story surrounding Elijah Taylor missing the opening game against Canberra doing the rounds. While Taylor did nothing wrong as far as off field indiscretions are concerned, there was certainly a specific reason as to why he was dropped from the game.
Penrith's match against Brisbane went head to head with the Wanderers' top of the table clash with Adelaide last Saturday night, and not surprisingly the NRL came out way on top. A whopping 303,000 people tuned in on Fox Sports to watch Penrith beat Brisbane 23-22, while just 45,000 watched the 0-all draw between the Wanderers and Adelaide. More people actually watched the late night EPL clash between Everton and Arsenal than the A-League, which is a worrying trend for the local league.
Matty Johns from Fox Sports was in town last Thursday for a function at the Pioneer Tavern to raise money for the Great Walk Foundation. Johns appeared on stage with Panthers legend Mark Geyer and the function was a major hit, with some great stories from the past being told. Chris Warren was on deck to MC the event.
NRL micro figures are back by popular demand for the 2016 season, with the first of three series of figures on sale in Coles and Coles Express stores in New South Wales and Queensland. Fans will be able to collect mini versions of their favourite players for just $2 each, with the first series of figures including 23 players and at least one player from every club represented in the collection on sale. Bryce Cartwright is represented for the Panthers. I'll be picking up one when I buy my Easter Eggs for the little Masked Panthers tonight!
Congratulations to Todd Greenberg who has officially been appointed as the new CEO of the NRL. "My goal will be to unite the game at every level because, working together, there is no limit to the potential for Rugby League which can continue to thrive and grow," Greenberg said last week. "I have a genuine love of this game and I intend to continue to use my experience to build on the steps we have taken over the last two and a half years. We intend to deliver the best possible outcomes for fans, the clubs, the State leagues and the players."
Congratulations too to the team at Panthers in charge of social media. Things have improved in a huge way in recent years and the engagement with fans has never been better. To be able to watch the players sing the team victory song last weekend just minutes after it happened was simply terrific.
Discussions are being held between the NRL and several clubs about moving home games away from suburban grounds as part of the State Government's stadium plan. However, the Panthers are not involved in these discussions. There will be no push from the NRL for Penrith to move games, with the focus on a brand new stadium for the greater west.