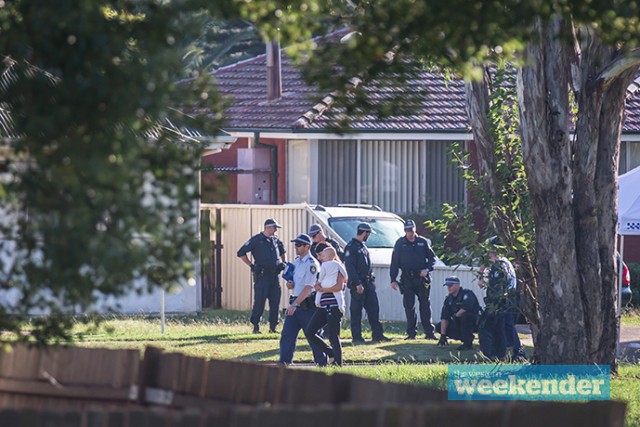 A man shot and killed outside a Stafford Street home in Kingswood this morning was a member of the Rebels motorcycle club, it's understood.
Just after midnight on Wednesday, March 30, emergency services were called to the Stafford Street property after reports of gun shots fired in a suspected drive-by shooting.
Initial reports suggest a neighbour heard up to five gun shots before hearing a car speed off.
Police say they understand the man was standing in the driveway at the time he was shot, with a car, not further described, seen fleeing from the scene a short time later.
"Police were called in relation to a number of shots fired at the residence," Superintendent Greg Peters said.
"We are appealing to any witnesses or anyone who may have heard gun shots or seen the vehicle to contact us at the station or on Crime Stoppers."
Police said the victim, Michael Davey, was known to them.
"There are many lines of inquiry we will be making but it's early stages in our investigation," Superintendent Peters said on Wednesday.
The shooting is being investigated by Strikeforce Glenorchy, a mix of detectives from St Marys Local Area Command and the State Crime Command's Homicide Squad.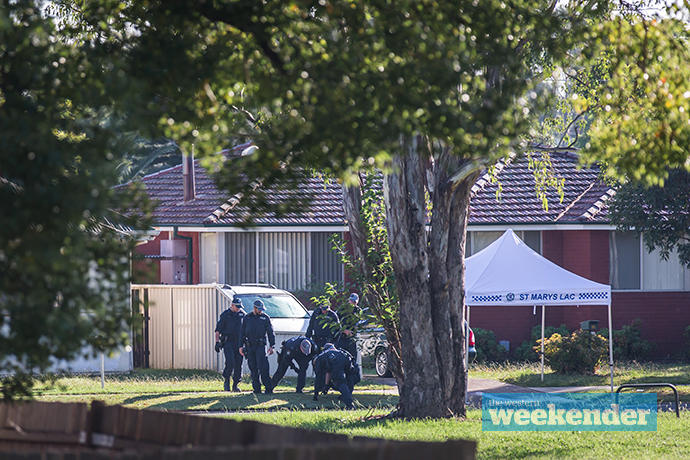 A large knife was found by news crews about 50 metres from the driveway of where the shooting occurred, with police unable to confirm if it was linked to the case.
"A knife has been located near the scene and whether that has got anything to do with it, we don't know at this stage," Superintendent Peters said.
A neighbour of the man, Karen Riwaicouch, didn't find out what had happened until she woke up at 7am this morning.
"I noticed the camera crews and that police had roped off the area – I didn't hear anything at the time of the incident though," she told the Weekender in disbelief.
"I didn't really know him well but I knew he was around my age.
"It's just really scary and shocking that it can happen so close to home, especially with my two young children here."
The man was treated by NSW Ambulance Paramedics but died at the scene.
Police established a crime scene which was being examined by forensic and ballistic specialists on Wednesday.
"I feel for his family and I really hope he didn't have any little ones," Ms Riwaicouch said.
The Rebels posted a tribute on their Sydney Facebook page, offering their condolences to Mr Davey's family.
Contact St Marys Police on 9677 7499 with any information.