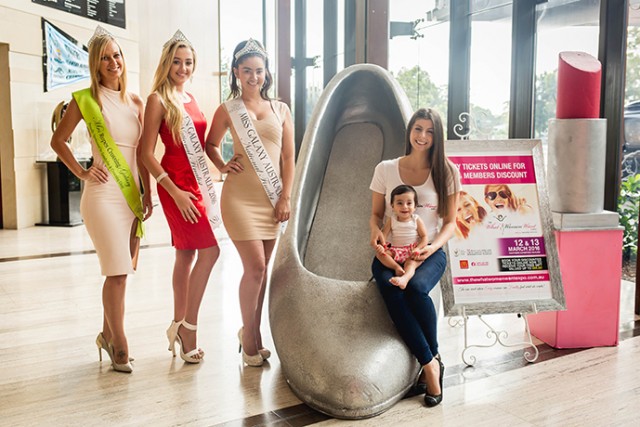 Everyone wins at this year's What Women Want Expo, where women really get what they want while contributing to a great cause.
Held on both Saturday, March 12 and Sunday, March 13, Panthers' Exhibition Pavilion will be filled to the edges with 75 exhibitors giving women a chance to let their hair down.
Organiser Stephanie Bahe said she started the event to give every woman a bit of time to indulge, discover new things and empower themselves.
"This event is dedicated to the every day woman. Not brides, builders or garden lovers, just the good old every day woman who has to be 'Supermum' and 'Superwoman'," she said.
"The idea stemmed from my mum who was always Superwoman in my life – I wanted to honour women just like her."
At the What Women Want Expo you can discover Sydney's luxury boutiques, emerging designers, and the very best products and services, from leading companies and brands.
To be part of the free samples, manicures, gourmet delicacies, cocktails and wine tastings, tickets cost just $13.50 online or $40 for four people.
And along with all the fun a ticket buys, there's also a good cause attached.
$1 from each ticket sold will be donated to the Ronald McDonald House in Westmead, to support sick children and babies, and their mothers who care for them.
"I have just had my first child and was blessed to have a very bright and healthy baby. I know that there are so many women out there that are not as lucky as me," Ms Bahe said.
"If I could donate anything at all to assist with these mothers and beautiful children in any way then that's what I will do."
Now in its third year in Penrith, the event aims to provide an opportunity for women to experience the same as the city without the travel.
Ms Bahe said it's important that events like this take place in western Sydney.
"We choose to only do events in the west side as there is nothing really available to western Sydney," she said.
"We found that women don't usually travel to the big expos in the city and Penrith is a great hub for the west side."
Don't miss the What Women Want Expo at Penrith Panthers, 123 Mulgoa Road, from 10am to 4pm on March 12 and 13.
For an amazing 10 per cent off the door price, tickets can be purchased online now at www.thewhatwomenwantexpo.com.au.