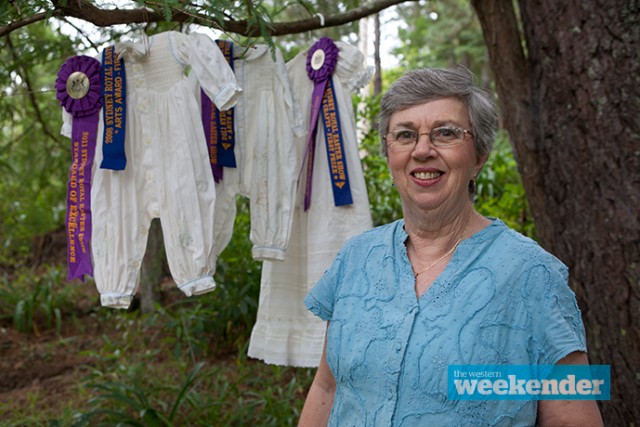 Glenmore Park resident Shirley Jenkins has won one of the most prestigious awards on offer at this year's Sydney Royal Easter Show.
Specialising in arts and crafts, Ms Jenkins won the Frances Binnie Memorial Perpetual Trophy last week for her efforts with her embroidered Christening gown.
Ms Jenkins said she wasn't expecting to get such a big award.
"I felt really overwhelmed – it's one of the highest awards you can receive at the Show, so it's pretty special to me," she said.
Having spent almost three years on and off creating the gown, Ms Jenkins was awarded for the Most Meritorious Exhibit in the Standard of Excellence Showcase.
"This piece took quite a while to do and I put a lot of effort into it," Ms Jenkins said.
Ms Jenkins has won three other awards at the Easter Show in recent years, dabbling in a range of creative activities including patchwork, crochet, knitting and card making.
Having continued with family tradition after her grandmother and mother won prizes for their creations in local country shows, Ms Jenkins said she loves being creative.
"I've been doing a range of activities since I was about 10-years-old," Ms Jenkins said.
A number of other local residents have also had success at the Easter Show this year.
Bernice Mott from St Clair won Best Exhibit in Hand Knitting, while Renee Matthews from Luddenham won Best Australian Equine Related Exhibit.