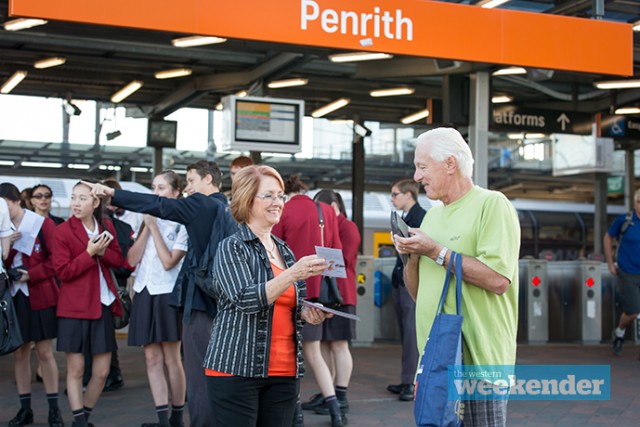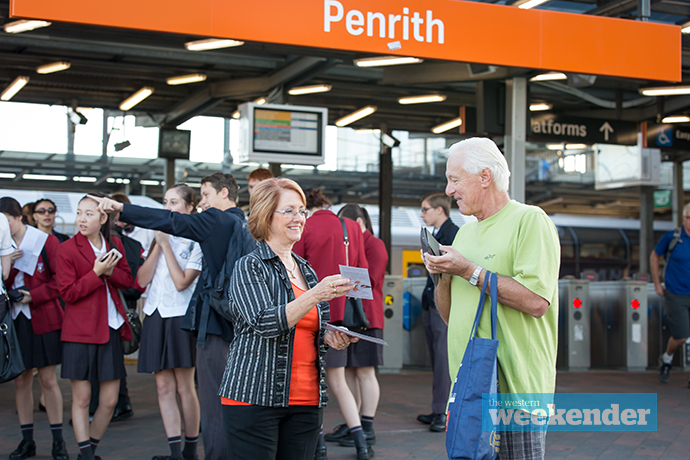 Council's big players have stepped out bright and early to round up Penrith commuters to support a funding campaign, that aims to bring more rail links to western Sydney.
Mayor Karen McKeown and Assistant General Manager Craig Butler intercepted commuters on the south side, and Deputy Mayor Ross Fowler held the fort on the north side of Penrith Station on Wednesday morning.
They were out in force in support of the National Growth Areas Alliance's (NGAA) Fund Our Future campaign, that calls on a national dedicated infrastructure fund.
The campaign suggests that $5 billion every year for 15 years is needed to provide fast-growing outer suburbs like Penrith sufficient roads, public transport and health facilities.
Teacher at Nepean Christian School, Nathan Zamprogno, was waiting for Year 11 students to commute to Parliament House for an excursion, and questioned the chance of securing such funding.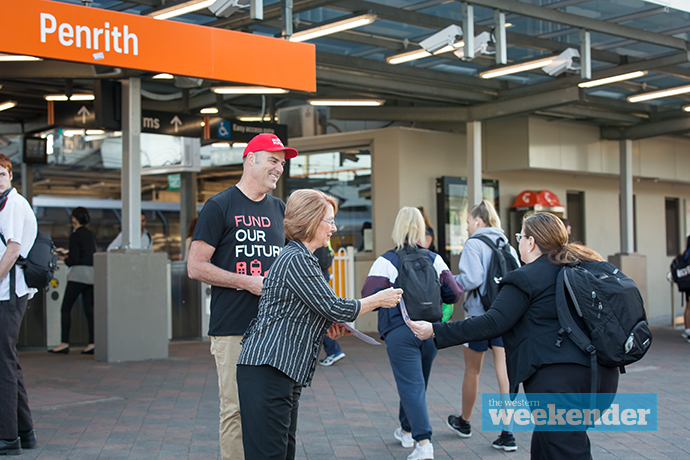 "Let me get this straight, you're asking for $75 billion over five Federal terms?" he asked Council officers.
"It's certainly ambitious, that kind of money is not loose change. I'm not questioning the necessity of such funding, but I'm not sure the way you're going to secure $75 billion is by handing out flyers at a train station."
But Penrith Council is up for the challenge, as it means game-changing projects like a new rail link connecting western Sydney's south and north could be backed.
Penrith's own Deputy Mayor, Ross Fowler, is the NSW spokesperson for the NGAA and said the proposed link would service the future western Sydney airport at Badgerys Creek.
"Sydney's trains have traditionally operated on the 'spokes and hubs' approach into the city," he said.
"That means anyone who needs to get anywhere other than the east has to do so by car, sitting on crowded roads or using a combination of public transport routes.
"Unfortunately, that has often been western Sydney residents, many of whom spend an hour in the car getting to work, even if their job is in the region, because their transport options are so limited."
Council believes a north-south rail link would ease traffic congestion on roads and make commutes faster and more efficient for tens of thousands of people.