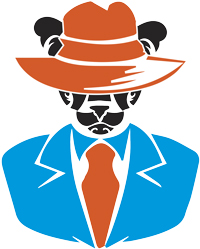 Don't blush baby, put away the flares and celebrate that summer is over and the Masked Panther is back! If you have any Panthers or NRL gossip you'd like to tip me off to, they've actually given me my own email address here! Next up, my own office! Contact me at [email protected]. This column is a pre-season warm up, but look out for my regular piece in Extra Time from next week.
The Panthers will hold their season launch tomorrow (Thursday, February 25). The launch is back on home soil at Panthers Leagues Club after moving to Fernhill in Mulgoa last year. Meanwhile, Penrith City Council did their bit to help launch the Panthers' season by holding a Civic Reception for the team last week at the Council chambers.
It's simply unacceptable that many Panthers fans were forced to buy home 2016 jerseys from Rebel because the club's own merchandise shop hasn't got them in stock. I'm talking about the large size here but I'm told other sizes are also affected. Merchandise is so critical to the success of a sports team these days – this absolutely should not happen.
Panthers forward Tyrone Peachey unveiled the new-look Indigenous City Origin jersey on Monday to mark the 100-day countdown to this year's State of Origin series. Peachey was joined by children from City Origin major sponsor KARI to show off the playing strip for this year's annual AAMI Country v City clash, to be played in Tamworth on May 8.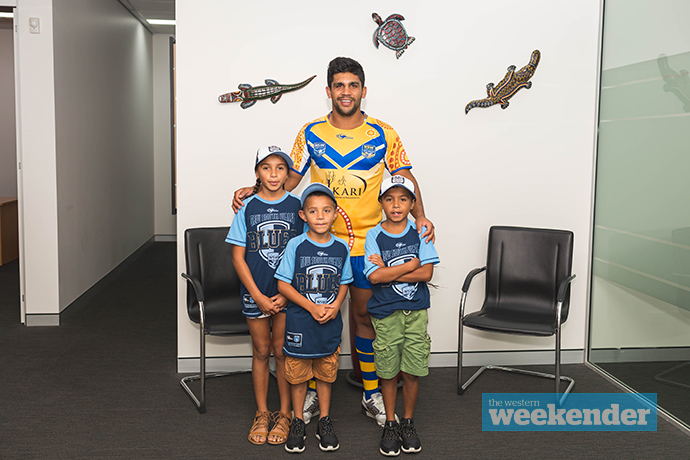 Fox Sports would be thrilled with the ratings for the televised trial between Penrith and Parramatta last Saturday night. 98,000 tuned in to watch the trial, which was pretty impressive considering it was up against the A-League's derby match between Sydney FC and the Wanderers, which attracted 120,000 viewers. The cricket Test between Australia and New Zealand was the most watched pay television show of the day.
Spotted: Former Panthers forward Tim Grant enjoying a pizza at Product of Italy last week, on the eve of his birthday.
There is a lot of speculation surrounding the future of tackling machine Elijah Taylor at Penrith. Taylor, who turns 27 this weekend, is off contract at the end of the year and is seeking big money for his next deal.
Matt Moylan is in doubt for Penrith's round one clash against Canberra. Coach Anthony Griffin confirmed that Moylan is suffering from a back problem that may delay his start to the season.