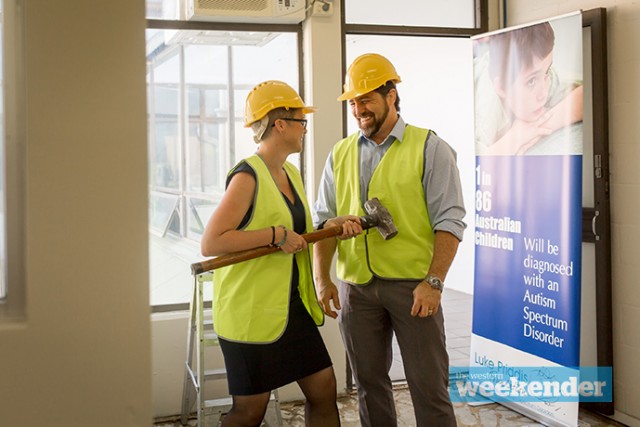 Construction has started on western Sydney's first multi-disciplinary centre dedicated to children with Autism Spectrum Disorders.
Former NRL star and Chairman of the Luke Priddis Foundation (LPF), Luke Priddis, and wife Holly demolished their first wall inside their future state-of-the-art High Street premises on Monday.
Mr Priddis started the Foundation after noticing a lack of resources and support for their own son, Cooper, who was diagnosed with autism at just two-years-old.
"I wanted to provide families much like my own the ability to access support services and programs that would make a difference in their child's life and the lives of their family," he said.
The LPF has supported over 450 families through facilitated parental support programs, sensory occupational therapy sessions, social skills programs and awareness campaigns.
With programs for children aged 18-months-old to 18-years-old, demand for group programs has increased by 650 per cent in just 18 months.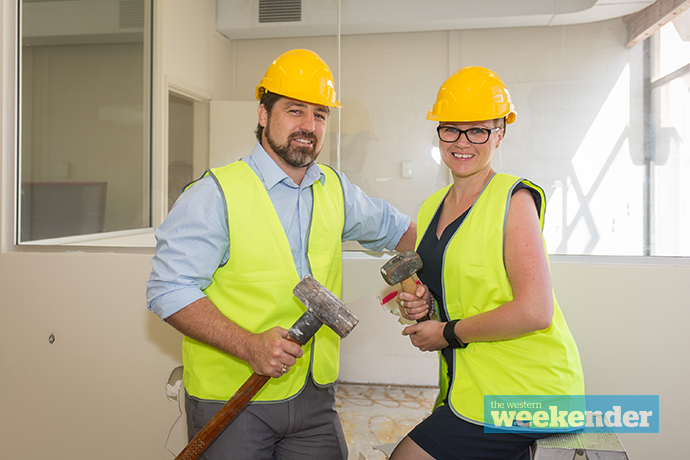 "We are expecting that to increase further when the centre opens and is accredited through the National Disability Insurance Scheme," said General Manager Tamara Van Antwerpen.
The project has seen strong community support with tradespeople volunteering their time to complete the fitout ahead of its opening mid this year.
The LPF matched a $20,000 grant off the Federal Government to fit out two sensory special needs gymnasiums for the new premises.