Penrith will play host to one of the most entertaining events on the Australian Ice Hockey League (AIHL) calendar when it hosts the 2016 All-Star Weekend in June.
Held on Saturday, June 11 and Sunday, June 12 at Penrith Ice Palace, the AIHL All-Star Weekend will showcase the talent and personalities of the best AIHL players in a series of skills-based competitions and an All-Star hockey game.
Prolific scorer Matt Armstrong and Sydney Bears legend Mike Schlamp will captain the teams in 2016, with each of the 34 All-Stars chosen also competing in at least one of the six novelty contests including Breakaway Challenge, Fastest Skater, Elimination Shootout, Hardest Shot, Shooting Accuracy and Puck Control.
Speaking with the Weekender, AIHL Commissioner Robert Bannerman said Penrith was an easy choice as the location for the league's second ever All-Star Weekend.
"We have AIHL team the Sydney Bears who play out of Penrith Ice Palace and they've been developing and growing their supporter base there," Mr Bannerman said.
"The facility itself is world class and well set up for our needs with an Olympic size ice surface with seating and standing room around the rink.
"There's also plenty of free parking, and Penrith is a convenient location to get to and from the airport with accommodation nearby."
Mr Bannerman said the All-Star Weekend is a great, fun event for fans of all ages to watch some of the best ice hockey players in the southern hemisphere.
"You'll not only see the players' talents on display as well as their personalities but you'll also have a great opportunity to meet and interact with them over the weekend," he said.
"On Sunday we'll have a traditional hockey game where players will be playing for pride and prize money while on Saturday there'll be a series of skills-based competitions, that are a lot of fun."
If you can't make it to Penrith Ice Palace across the Queen's Birthday long weekend, a 90 minute highlights package will be broadcast on Fox Sports on a date to be confirmed.
Players will be confirmed and teams will be selected by the captains after the 2016 AIHL season begins in late April.
Players will compete for $25,000 in prize money, which will go a long way for some considering the league is largely self-funded.
Big crowds are expected to flock to the Ice Palace for the major event.
Tickets are now on sale with adult tickets starting at $22.50 per day. Early bird specials are also on offer to local residents.
To book or for more information, visit www.theAIHL.com.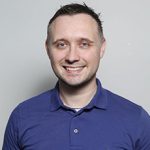 Nathan Taylor is the Weekender's Deputy Editor and Senior Sports Writer. He also compiles the weekly Chatter on the Box TV column. Nathan is an award-winning journalist, who has worked at the Weekender for nearly a decade.