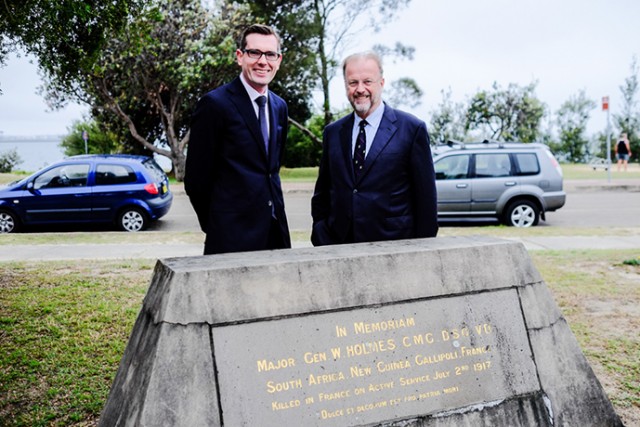 Local residents are reminded that time is running out to view a unique historical exhibition in the area.
State Records NSW – based at Kingswood – is in the closing months of staging its highly regarded Public Service / War Service exhibition, a rare look into the contribution and sacrifice of thousands of government employees during WWI in Gallipoli, the western Front and back at home.
Among the many stories is that of Major General William Holmes – a most distinguished soldier and public servant. Prior to the outbreak of WWI, Holmes was Secretary and Chief Clerk of the former Metropolitan Board of Water Supply & Sewerage department. He was in voluntary military service as Colonel commanding the 6th Infantry Brigade when war was declared in 1914.
Sydneysiders may better know Major General Holmes for the road named after him near the airport – General Holmes Drive.
Holmes grew up at Victoria Barracks, Paddington, where his father was a soldier and later chief military clerk. As a boy he joined the 1st NSW Infantry Regiment as a bugler, and in 1886 was commissioned in the regiment, which he eventually rose to command. He served in the Boer War.
In 1914 Holmes was given command of an expeditionary force sent to capture Rabaul and occupy the German territories to Australia's north. By January 1917 he was in France commanding the 4th Australian Division through the battle of Bullecourt, and in the success of the battle of Messines two months later.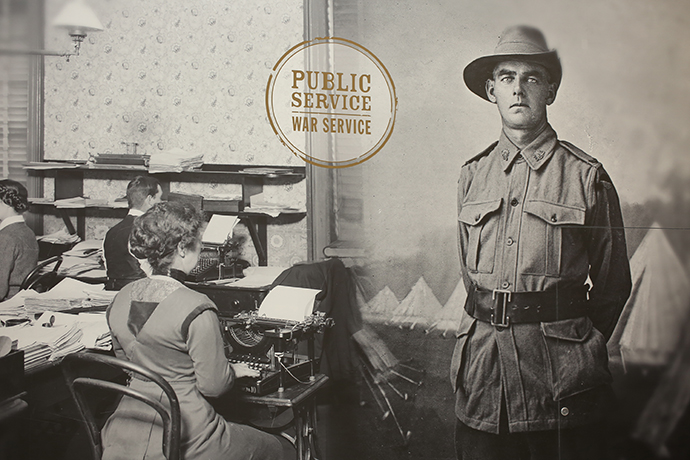 In a tragic twist of fate, Holmes was killed escorting the then NSW Premier William Holman on a tour of the battlefields. A German shell landed near General Holmes, shortly after Premier Holman had returned to the car to change his hat. While the Premier was uninjured in the resultant explosion, Major General Holmes was fatally wounded.
One of Major General Holmes's descendants Richard Travers recently met with Minister for Finance, Services and Property, Dominic Perrottet at a memorial alongside the road named after his great grandfather.
"It is fitting that the memorial dedicated to William Holmes is situated on the road that runs between Botany Bay and Sydney Airport; the pathway to places far and wide. William Holmes journeyed to South Africa, New Guinea, Gallipoli and France during his military service," Mr Perrottet said.
The State Records exhibition is open to the public six days of the week at its Western Sydney Records Centre located at 143 O'Connell Street, Kingswood. The exhibition runs until Saturday, April 2.