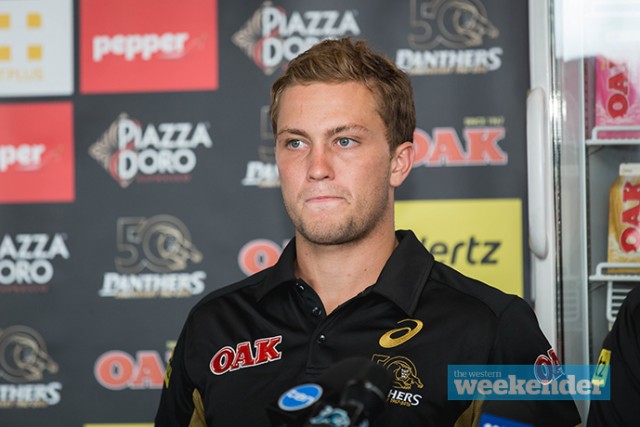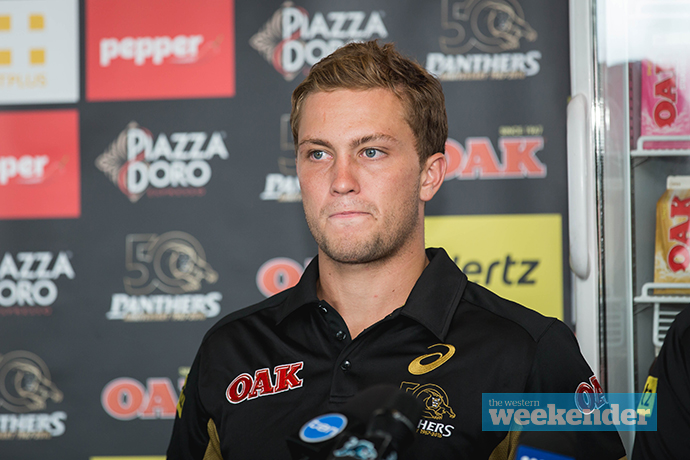 When the lift on level 2 of Pepper Stadium opened on Wednesday morning, some of the gathered media thought Matt Moylan had popped up to watch the announcement of the Panthers' new captain, along with other club staff.
As it turns out, Moylan was at the centre of the announcement.
At just 24, he was the surprise choice by coach Anthony Griffin to lead the Panthers in 2016, replacing Peter Wallace as skipper and beating out experienced campaigners Trent Merrin and Elijah Taylor to the role.
But perhaps the decision is not such a shock.
Moylan is a home grown talent, and Penrith is desperate to invest in local juniors. It is a long-term investment and if all went to plan, Moylan could captain the club for a decade.
He is also Penrith's biggest star and is on the verge of becoming one of the best known players in the game.
Apart from obviously impressing coach Griffin during the pre-season, Moylan was also a safe choice.
Trent Merrin is an unknown quantity yet to play a game for Penrith, Elijah Taylor is off-contract at the end of the year and there's clouds over the future of Peter Wallace, who has a rough past with Griffin.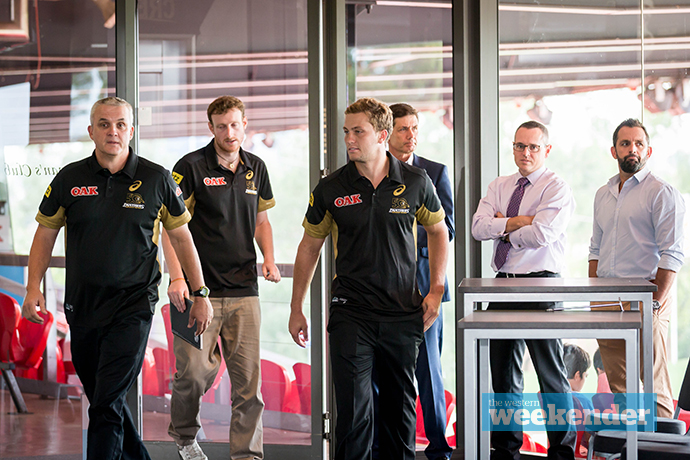 "Matt's a local junior, he's been in the area his whole life and is now a central part of this team," Griffin said.
"Matt's a very composed young man, he's already achieved a hell of a lot in his short career and he's looking forward to the role."
Griffin, who joined the club in October after taking over from former coach Ivan Cleary, admitted he took his time with the decision, saying it was important a local junior, with a huge future ahead of him, was recognised.
"I think it's a great thing for the Panthers to have a local junior but that's not the sole reason why Matt's in this position," he said.
"We've got a lot of local juniors here and going forward as a club we want to promote as many local juniors as we can as NRL players and future captains."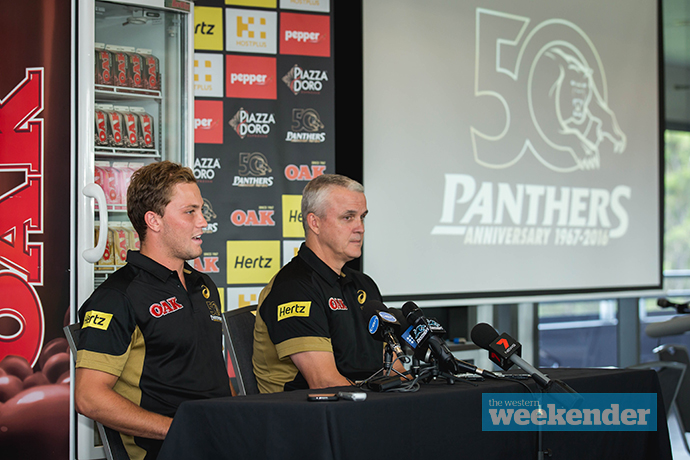 Moylan, a St Clair Comets junior who made his NRL debut in 2013, revealed he was approached by Griffin last week to take on the important gig.
"I had to keep it under wraps, which wasn't too hard, but it was hard keeping it from my family," the fullback said.
"Growing up you want to play first grade and being from the local area it's a massive achievement and I'm really honoured to be named captain for this year."
While Moylan's achievement deserves to be celebrated, the news will come as another blow to Peter Wallace, who returned to Penrith in 2014 as captain.
Not only has the 30-year-old battled two serious knee injuries since his return home but his immediate future at the club has also been under a cloud due to his previous rocky relationship with coach Griffin.
"Pete's got a lot on his plate, he's coming back from two knee reconstructions and he'll be a real good help to Matt," Griffin explained.
"The decision I made was about what I saw around this time. I want to help Pete with his immediate playing future and hopefully he gets through the season without injury."
Moylan is expected to captain his first game when Penrith take on the Canterbury Bulldogs in the first of two trial games at Pepper Stadium.
"I'm going to remain hardworking and let my actions do the talking," he said.
"I don't have to be too vocal, I think we've got a playing group here that will do that for me, so I'm just going to be myself and concentrate on my role."
– additional reporting by Troy Dodds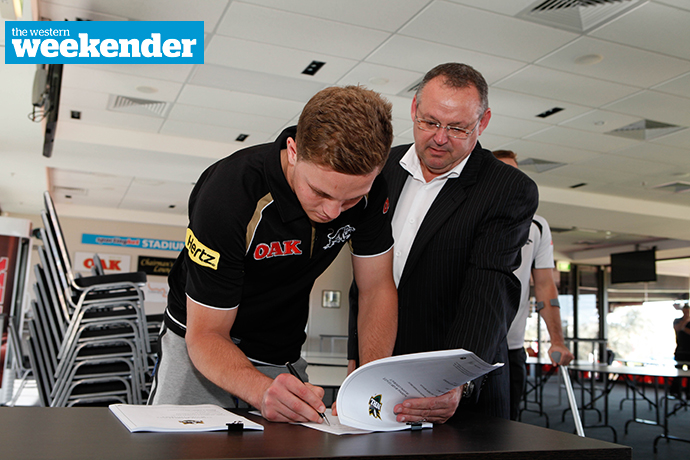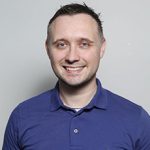 Nathan Taylor is the Weekender's Deputy Editor and Senior Sports Writer. He also compiles the weekly Chatter on the Box TV column. Nathan is an award-winning journalist, who has worked at the Weekender for nearly a decade.