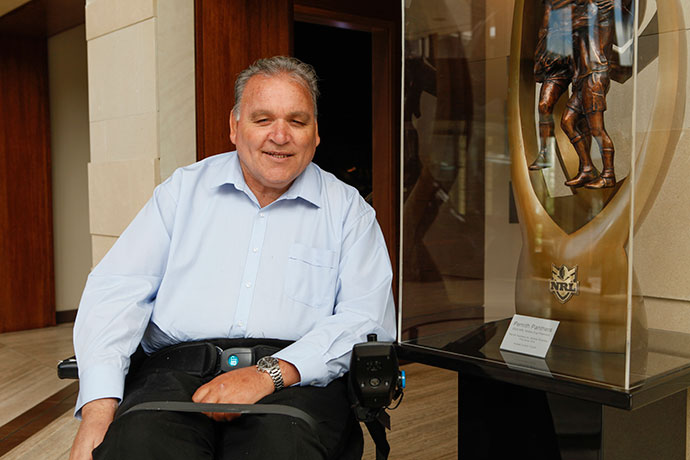 Five local residents have been celebrated as part of the Australia Day Honours List.
John Farragher, Christopher Holden, Rodney Watson, Norma Thorburn and David Trist have all been honoured on the list, released just a few minutes ago.
Mr Farragher has been honoured with an OAM for his services to rugby league and to the community of Penrith.
Born in Gilgandra, Mr Farragher was playing prop for Penrith in 1978 when a scrum collapsed at Henson Park. At 21 years of age and only seven games into his first grade career, Mr Farragher had suffered a severe spinal injury and was left a quadriplegic.
After extensive rehabilitation Mr Farragher returned to work at Panthers Leagues Club in 1982, taking on a role in public relations to greet and assist the club's members and guests.
He has now held that role for 34 years, with his charm, warmth, and unwavering passion for the Panthers making him a most popular and recognisable character among the club's patrons.
"There is no person more deserving of this honour than John Farragher," Panthers chairman Brian Fletcher said.
"He has dedicated his life to rugby league, to the Panthers and despite his injury he has never stopped promoting the club and the game.
"John knows more about this club than anyone else and his passion continues to inspire all of us. He's a great icon of Penrith and we are truly honoured to have him working with us at the Panthers."
Christopher Holden has been honoured with an OAM for his service to the community of Penrith, which includes being a long-time member of the Penrith Rotary Club.
He is also a Board member of the Nepean Medical Research Foundation and a Founding Member of the Nepean Probus Club. He volunteers with Penrith Meals on Wheels and Sailability at Penrith Lakes.
Norma Thorburn has been honoured with an OAM for her service to the St Marys community, which includes her work with the St Marys and District Historical Society.
Mrs Thorburn has also been heavily involved with the Association of Independent Retirees, South Creek (St Marys) Probus Club, the St Marys Development Committee and the St Marys Spring Festival.
David Trist's OAM comes for his service to the community through a range of organisations including Sydney Legacy – Nepean Group.
He was a Founding Member of the University of Western Sydney Foundation, a Founding Director of Ripples Leisure Centre and managed the St Marys branch of the Commonwealth Bank from 1968 to 1986.
Mr Trist was also involved in the St Marys Chamber of Commerce, Life Education NSW and the Dunheved Business Park Development Committee, among other organisations.
Rodney Watson is a name well-known in Penrith's sporting community, and his OAM comes due to his service to netball through administrative roles.
He was a long-time President of the Penrith District Netball Association and is heavily involved with the Penrith Valley Sports Foundation.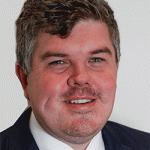 Troy Dodds is the Weekender's Managing Editor and Senior Writer. He has more than 15 years experience as a journalist, working with some of Australia's leading media organisations.